Wikkerink named reeve of County of Forty Mile
Posted on October 31, 2017 by 40 Mile Commentator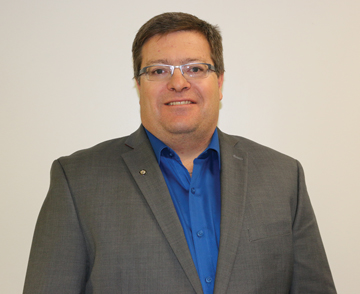 Steve Wikkerink
By Jamie Rieger
Commentator/Courier
Steve Wikkerink, who represents Division 7 (Bow Island) on the County of Forty Mile council, has been elected by his fellow councilors to the reeve position at their recent organizational meeting.
"I felt more nervous leaving the organizational meeting than I did going," said Wikkerink, who will continue sitting on some committees, has stepped down from others, and added a couple more to his plate.
As reeve, Wikkerink will be attending the Mayors and Reeves meetings as well as those of the Highway Three Water Commission. With these added duties, he has stepped down from Municipal Planning Commission and as a representative for the south zone of the provincial Ag. Service Board.
Moving forward, Wikkerink will continue sitting on the Forty Mile Foundation board.
"We are in the middle of trying to get a sprinkler system in place and there are significant government grants for projects like this," said Wikkerink.
He will also stay involved with the North Forty landfill which is in the midst of doing a major expansion project.
"We've ordered a scale and the concrete work for that will be done this fall. The contractors are there now to see if any dirt needs to be moved. We are about a month away from the scale arriving," he said, adding that the scale is necessary to keep records for the provincial government on how much tonnage is coming in and what material.
"The government asks every year for how many tonnes and then want to know what we are taking in. Without the scale, we can't accurately answer those questions and it may help with the approval process."
The new scale is part of a long-term plan for the landfill, which will include new cells and recycling.
Wikkerink also noted that work has resumed on Highway 61, work that was halted early this year by Alberta Environment who required a new permit for the construction.
"They have been moving dirt there for about a week now and they want to have it all stripped before freeze-up," said Wikkerink.
He also wants to see the county move forward with development, including attracting new businesses to the area.
"I want to see Bow Island and Foremost continue to thrive. The windmill projects are still up in the air and if one of those projects comes here, there will be very good spin-off from it," he said.
New councilor Stacey Barrows has filled the seat of Bryne Lengyel who retired and Wikkerink said she will be a very positive asset on council.
He also noted that nominations for Ron Harty's Etzikom seat will be going out sometime in the new year.
"We are looking at late February, but a date has not been determined yet," said Wikkerink. "With one less councilor, it adds a lot more work for the others."
Wikkerink was first elected to council in October, 2013.