Forty Mile reeve reflects on time since election, priorities for 2018
Posted on December 29, 2017 by 40 Mile Commentator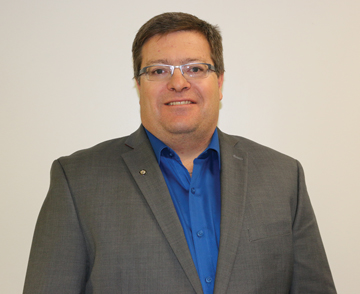 Steve Wikkerink
By Justin Seward
Commentator/Courier
The County of Forty Mile Reeve Steve Wikkerink says he will have a better sense of where the county is going once the calendar year turns to 2018, as council has many prior commitments.
This will give them time to gather their thoughts as to what local issues can be addressed.
"We're a stronger council together," he said in a message that was sent to his fellow councillors recently.
"And together we can help the county as a whole move forward. But we can also work together on each other's folds and needs throughout the county.
"One individual goal and idea all mixed together to come out with one strong council."
Wikkerink said what has helped council this early in its term is the ability of the veteran members to provide a history of the area and stability amongst the group.
"We sometimes have frank discussions in the council chambers but when we leave, the business part is done and we carry on," said Wikkerink.
His vision of the county is broken down into three areas with a strong grazing cattle area in the southeast area, while the central is a dryland, farming section and the northern part is the irrigation belt which has brought challenges and an interesting balancing act to provide all the services each area needs, he said.
"Going forward, there's excitement, waiting to see what's going with the wind mills," said Wikkerink.
"We've got interest from solar companies and I think there's interest out there and hopefully in attracting some processing facilities somewhere in southern Alberta."
He would like to build on his listening skills and answering questions to the best of his ability after being a councillor for the previous four years.