Redcliff RCMP investigating Pharmasave B& E
Posted on January 16, 2018 by 40 Mile Commentator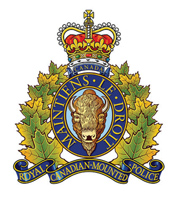 By Jeremy Appel
Commentator/Courier
he Redcliff RCMP is investigating a dawn break-and-enter at the local Pharmasave, in which an ATM was stolen.
The store's manager Rob Hozack said an alarm went off at the store around 4:45 a.m. on Wednesday.
"It was obviously a break-in, so I waited for the RCMP," Hozack said, adding that the culprits got into the building by prying open its door.
The ATM doesn't belong to the pharmacy, but according to Hozack, it contained about $4,000 in cash.
"We had some damages," he said. "We had to replace the locks that were pried open and they tore apart a cabinet going to our safe, but they weren't able to get our narcotics safe."
Hozack said that the store only orders narcotics as needed by its patients, so the thieves wouldn't have found much had they gotten to it.
"It is a giant, 1,000 pound chunk of metal," he said. "It would be a big job to move it."
This is the first time the store's been robbed in more than a decade, Hozack added.
Redcliff RCMP S-Sgt. Sean Maxwell said the police haven't identified any suspects currently and are soliciting help from the public.
They're looking into the possibility of surveillance footage from the area.
"We are looking for the public to see if there's anything to help us with," said Maxwell. "If anybody's seen anything suspicious, if they see an ATM-type machine somewhere out in Cypress County, they should certainly call us or their nearest police service."
He said these sort of thefts tend to be "deliberate and planned," with criminals taking the ATM to a place where they can safely steal its cash, similar to a safe robbery.
"It's not a crime that happens every day of the week. I can tell you that," Maxwell said.
Those with any further information are urged to call the Redcliff RCMP at 403-548-2288, or Crime Stoppers if they wish to remain anonymous at 1-800-222-8477.
Crime Stoppers is offering a $2,000 reward for any tips that lead to arrest or the ATM's recovery.