Bow Island RCMP investigating b&e/ theft in County of Forty Mile
Posted on February 9, 2018 by 40 Mile Commentator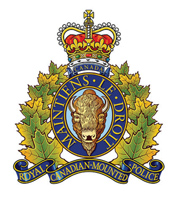 By Justin Seward
Commentator/Courier
The Bow Island RCMP are investigating a break and enter/theft after being called out to a farm property near Highway 885 in the County of Forty Mile at 7 a.m. on Feb. 9.
The stolen items included several woodworking tools and a Ruger .22 Caliber rifle.
"There's definitely property crime happening but I wouldn't say it's out of the norm," said Cst. Andrew Crouse.
He added there was other items that were attempted to be stolen but did not get far and the homeowner was initially unaware of the situation but phoned police immediately upon realizing what was happening.
There was evidence left behind and will hopefully lead the police to suspect. Crouse is encouraging residents to lock up their belongings in  a safe, non-visible place.
The Bow Island RCMP are looking for the public's assistance in locating the person (s) responsible for this crime. If you have any information regarding the individual (s) responsible or have any information you would like to contribute, please contact Bow Island RCMP at (403) 545 2784 or contact Crime Stoppers at 1-888-222-TIPS (8477).