County councillor feels grant for Hilda victims isn't enough, community association appreciative
Posted on March 13, 2018 by 40 Mile Commentator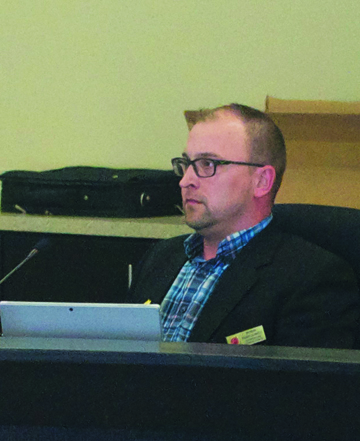 By Justin Seward
Commentator/Courier
Hilda fire victims received some long awaited news from the Alberta Government on March 5 with the announcement of a $200,000 grant coming their way to assist with the recovery from last October's 35,0000 hectare inferno that spread through the county and Acadia Valley.
The grant is on top of the $25,000 per property loan that was provided by the province in December, interest-free for two years.
Cypress County Coun. Robin Kurpjuweit, an advocate for recovery support, spoke to Southern Alberta Newspapers about the announcements and felt it still wasn't enough considering the damage done.
"When you look at the amount of loss and the size of the grant, it doesn't seem it necessarily fits the bill," said Kurpjuweit.
"When we break it down just for the cost of fencing alone, this grant would cover a third of that. There will be future conversations with the ministries involved, whether it's with Municipal Affairs or agriculture, just to try to find out from them how did they come up with these numbers, because they're so out of whack with what the communities are claiming the damages are.
"But again it's a step in the right direction and we're moving forward."
Fencing costs about $750,000 to build, and the $200,000 does not fit the bill, according to Kurpjuweit, because when the grant is split between people in Hilda and Acadia Valley, the total to each person comes to around $4,500 to $5,200.
Forty-eight people were affected between the areas.
"It doesn't get you started," he said.
"I think there is a misunderstanding or a lack of recognition on the scale of who it affected. To me it's more of a publicity thing then it is an actual attempt to find something that's going to work for everybody."
He added it is still unclear on how the money will be split.
The hope moving forward is for more of an educational push to occur with local ranchers and what kind of insurance service programs are available.
Hilda and Community Association president Andy Kirschenman said the grant was more than they expected, especially four-and-a-half months after the fire.
"It's definitely a good feeling that you haven't been forgotten," said Kirschenman.
"The fact that it is recognition that the disaster was a disaster for our area for farmers and ranchers who are small businessmen. It was more money from the government than three days ago, so that is much appreciated."
He added there will be people who will be ecstatic about it while others will feel it isn't enough.