Falcons finish second at zones, earn provincial berth
Posted on March 13, 2018 by 40 Mile Commentator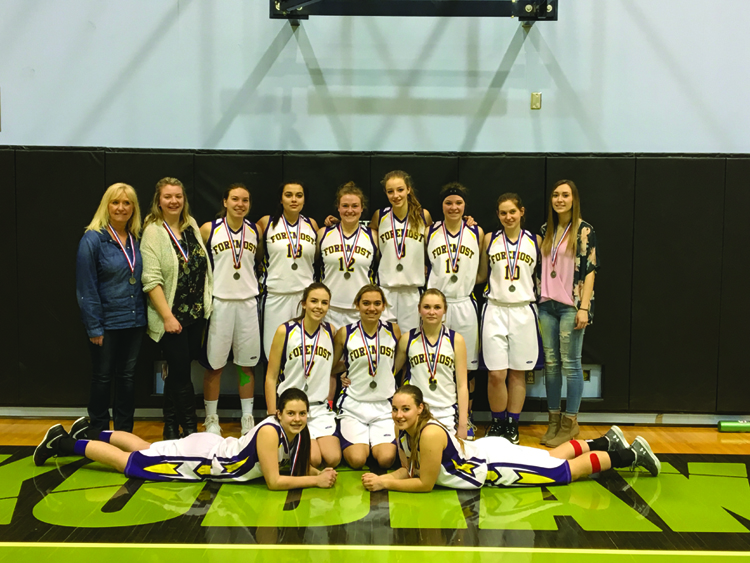 By Justin Seward
Commentator/Courier
The number four provincially-ranked Foremost School Falcons senior girls basketball team took home the silver medal at zones at Lethbridge College this past weekend after losing to rival Stirling 85-53 in the final game.
"It was a really good feeling," said Falcons head coach Laura Rumpel.
"I think there was a tad bit of disappointment but we're really happy that we got silver and again representing the south. We haven't been for about four years now, so these girls deserved it."
As the tournament went on, the strength of the team was seen through the girls' defence, heart and determination, which had grown as the games wore on, accroding to Rumpel.
The path to the finals included beating Coalhurst, before dusting off St. Michael's School of Pincher Creek in the semi-final before bowing to Stirling.
"I actually said to them we have to hold our heads high and be proud," said Rumpel.
"And use this loss as an opportunity for growth going into provincials . We have expectations. We've been ranked in the top four all year long in the province and so definitely our goal is to get back to the (title game)."
Provincials are running from Thursday to Saturday this week at Central Alberta Christian High School in Lacombe.