Foremost to Manyberries water pipeline due for completion by 2019
Posted on April 11, 2018 by 40 Mile Commentator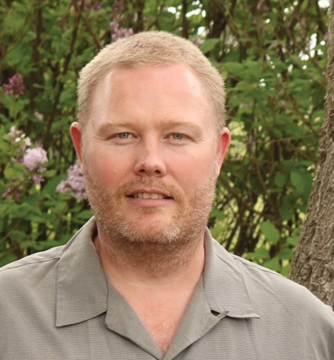 Stewart Payne,
By Jeremy Appel
Commentator/Courier
A 65-km pipeline carrying drinking water from the Foremost treatment plant to Manyberries that has been in the works since 2016 is due for completion by the end of this year.
Stewart Payne, who's in charge of bylaw enforcement and water for the County of Forty Mile, says the pipeline's purpose is to put the southern half of the county in line with provincial drinking water standards.
"The most cost effective option for our regional municipalities was to have a regional system," he said, adding that this setup opened the county up to further funding opportunities.
The pipeline is divided into three phases — from Foremost to Etzikom, Etzikom to Orion and Orion to Manyberries.
"To save costs on building a treatment plant in Manyberries, building a treatment plant in Etzikom, building a treatment plant in Foremost and so forth, we built one treatment plant in Foremost and then we pipe the water to the other communities," said Payne.
There have been some brief delays in construction due to weather changes, but the initiative is mostly on schedule and should be up and running by 2019, he confirmed.
"There will be some additional delay due to the warm weather, but it's progressing pretty well, actually," said Payne.
He said the bulk of the $16-million project, including the treatment plant, piping and upgrades, is funded by the provincial and federal governments to the tune of 86 per cent.
The project has been "well received" by locals, added Payne.
"All the community realizes that potable drinking water is important and the sustainable supply is also important," he said.
"In order to keep our communities running, we need to supply the water first and then all the services after."
The project had a setback in May 2017 when Alberta Environment required that the portion from Foremost to Etzikom be rerouted to avoid a snake den.
The Foremost to Manyberries line will join the Highway 3 Regional Water Project from the Bow Island to Burdett and Grassy Lake as water pipelines under county control.