Hat police, RCMP no strangers to working together
Posted on April 17, 2018 by 40 Mile Commentator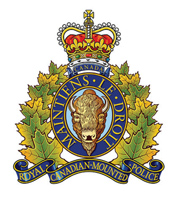 By Jeremy Appel
Commentator/Courier
Collaboration between Medicine Hat city police and RCMP on matters of mutual jurisdiction are common, according to officers from both forces.
Medicine Hat Police Service and the Redcliff RCMP worked together to execute a search warrant at a Redcliff property on April 6, which resulted in the recovery of an estimated $40,000 worth of stolen goods.
The items are believed to be stolen from Elkwater's town site, a storage unit business in Dunmore and mini storage units in Redcliff.
MHPS S-Sgt. Brian Christmann says the search warrant was executed after a tip from a member of the public.
"There's some items with identification on them, so we know where it's come from, but we've also been in contact with the RCMP, who've provided us with some files and property reports," he said.
Collaboration is a routine undertaking, said Christmann.
"It happens all the time," he said. "They're traveling criminals, so a lot of times they'll live in Medicine Hat but they're doing their business outside of Medicine Hat, or vice versa.
"Our lines of jurisdiction don't stop at the city limits."
The Redcliff detachment was present when MHPS officers executed their search warrant.
They called us here and we provided some support to them," said Redcliff RCMP S-Sgt. Sean Maxwell.
"It's just providing assistance to our policing partners. Medicine Hat would do a similar thing for us if we were executing a search warrant in the City of Medicine Hat."
No suspect has been arrested yet.
MHPS is hosted a viewing on April 14 at headquarters for recent break-in victims to see if the property belongs to them.
Those who were unable to attend should contact MHPS at 403-581-1066 to set up a viewing time.
You must bring the file number for their break-in and a description of the stolen property.