Town of Bow Island manager retiring at year's end
Posted on May 15, 2018 by 40 Mile Commentator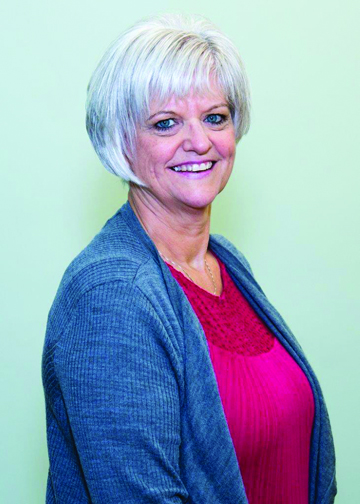 Bow Island town manager Anna-Marie Bridge.
By Justin Seward
Commentator/Courier
You know what they say, 'all good things come to an end.'
After 12 years as the town manager in Bow Island, Anna-Marie Bridge felt the time has come to retire as an employee of the municipality for 27 years with her last working day on Dec. 11, 2018.
She felt the time will be right because she and her husband, Warren, want to spend more time with her three sons and two grand kids in the Calgary and Okotoks area.
"I just thought it was a good opportunity to do it while I was still healthy and we were able to enjoy life," said Bridge.
A born and raised Bow Islander, she worked her way up the ladder by starting in payroll and accounts receivable, before moving into utilities and taxes and development permits, while taking the town manager position in 2006.
"I think the councils I have worked with have been very proactive trying to do one large project every year," said Bridge.
"The development of the Airport Industrial Park to allow more industry to come to Bow Island. The development of more residential lots. Westview Crescent now is fully developed with the 27 lots that we developed in 2017. I guess just watching the community grow."
Retirement could involves lots of camping in the summer and winter on the West Coast.
She would have liked to seen more than a road block replaced every year but due to costs, it wasn't feasible.
A move to Lethbridge for nine years included a post secondary education and meeting her husband.
It was an adjustment moving back for her husband's transfer through the St. Mary's Irrigation District in 1988, where he worked until 1999, before going to the Medicine Hat Fire Department in the same year.
"What I like about Bow Island is it's a small community," she said.
"You know your children are safe. You know the community is watching over your kids as the grow up."
Council will begin the process of replacing her. The hope is to have someone hired by Oct. 1, so the new manager will have time to transition and get the information they need from Bridge. Bridge said she will be available for the new candidate for any questions they may have.