Cyclist fatality in Cypress County
Posted on June 5, 2018 by 40 Mile Commentator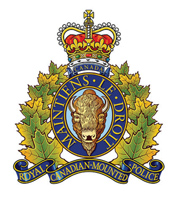 Redcliff RCMP were called to a collision between a cyclist and vehicle at Township Road 120 and Range Road 62 just after 2:30 p.m. on June 3.Both the Buick S.U.V and the cyclist were traveling westbound when the crash occurred.
The 64-year-old Medicine Hat cyclist succumbed to his injuries on scene, while the 74-year-old female driver also from the Hat was not injured.
Alcohol and drugs were not believed to be a factor in the accident and the investigation is on going. Names will not be released.