Local farms and ranches receive centennial honour
Posted on July 31, 2018 by 40 Mile Commentator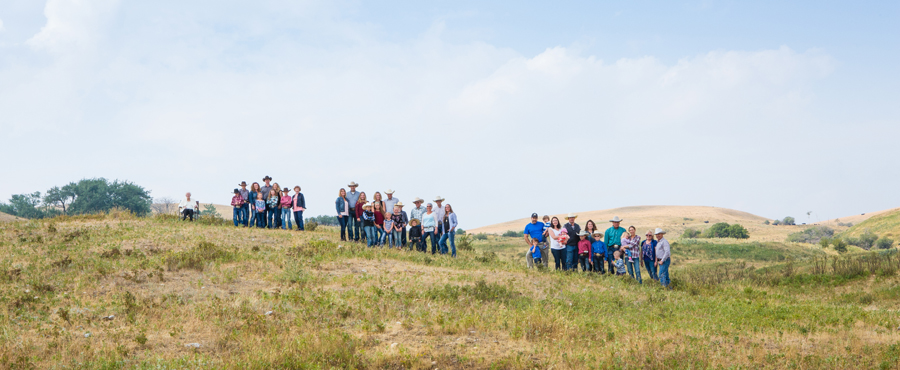 Ninety-six families were being recognized province wide for the 2017 Alberta Century Farm and Ranch awards.
Twelve-families from southern Alberta were recognized at the 2018 Medicine Hat Exhibition and Stampede on July 26.
The award is handed out annually to those farmers and ranchers who have built the foundation of prairie farming and recognizes those families who have owned and operated the same land for 100 years.
Fay Beierbach was in attendance to be recognized on the Elkwater's Falkner and Beierbach families behalf.
"The family came here at the turn of the century and we're still here," she said.
"I think it's important to have any incentive because agriculture is important. That's where food comes from and if you don't nurture it, it's going to change. These kind of things are important to the people involved and also to anyone that buys food because there is some places in the world, it's non-existent."
She added that many people do not understand what ranching means in terms of not knowing what's important when you walk by an acreage from the street when those things are important for its survival.
"I think the biggest adjustment is trying to convince those who are making laws and doing certain research (and) guiding them in the right direction," she said.
Beierbach's daughter, Ronda, is married to Keith Reesor, who was also a recognized ranch from Irvine on the same day.
"We're so honoured to have had ancestors enter into this business over 100 years ago," said Keith.
"And both sides of our family were always in agriculture. They never did anything else even when they were in a foreign country. They came from agricultural routes. They came to Canada to be in agriculture and to make a life for their future children."
"It's our duty to try and lay down a track for our children and grandchildren to carry on."
Recipients received a bronze plaque for their significant milestone.
Other farm and ranching families included the Dixson Family from Foremost and the Seven Persons Stickel family but were both absent on the afternoon.