Road tour gives council a glimpse of vast county divisions
Posted on August 14, 2018 by 40 Mile Commentator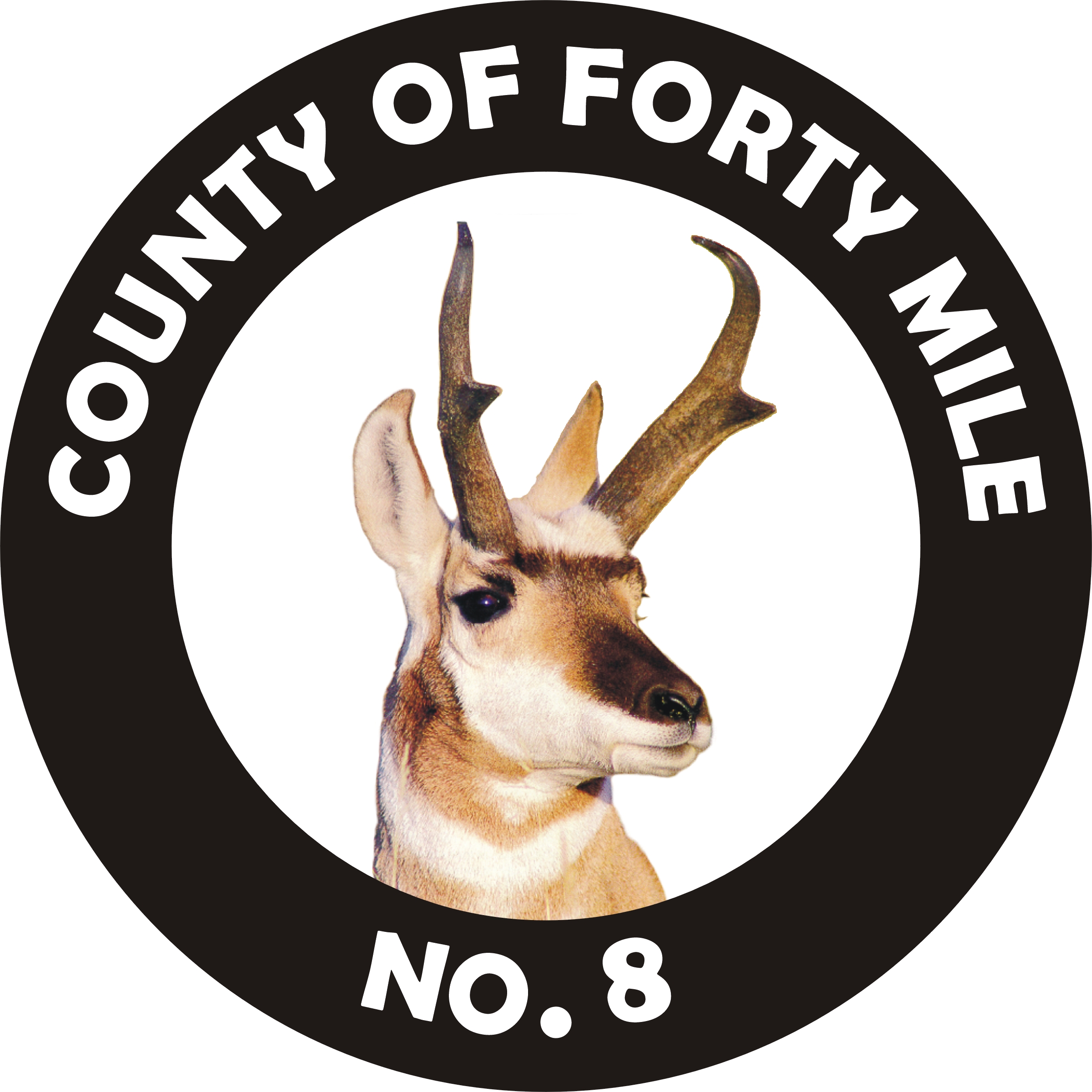 By Stan Ashbee
Southern Alberta Newspapers
On July 24, County of Forty Mile No. 8 council went on a road tour of the county. "The road tour we went on, as a council, was to be informative to us as council on many problem areas and for staff to showcase some of the projects they have undertaken in the past season or more," noted Division 6 Burdett Coun. Chantel Timmons, who was elected to council in 2013.
Coun. Timmons added the road tour was also used to show council some of the areas frequently talked about in council meetings. "We can see with our own eyes what we're being told. We specifically chose the south and southeast portion of the county for this particular tour, as we cannot possibly see everything in our county in just a single day," she said.
According to Timmons, the tour started in Foremost and went west towards Skiff. Staff noted to council all the damages from the spring flood and rebuilt roads. After Skiff, the group travelled south then east to Etzikom for lunch at the community's museum.
"Which I might add is really a hidden gem in our county and people really should add it to their summer bucket list of things to do," said Timmons.
After lunch, Timmons said the group headed further east to tour county roads. "Either rebuilt or patiently waiting to be added to the seasonal road program," she said, adding the group then travelled through Orion, Manyberries and around Pakowki Lake.
"We also toured some gravel pits our county crews utilize and saw some impressive gravel pile stocks we've had crushed for use on all our roadways. It was an informative tour with a lot of miles put on," Timmons said.
Along with Timmons, Reeve Wikkerink and councillors Harty, Hughson, Widmer and Reimer took part in the tour. County Administrator Dale Brown, Municipal Supervisor Wes Hollingsworth and Assistant Municipal Supervisor Bill Nicoll were also on the tour.
As the county is divided in to seven divisions, Timmons explained some of the councillors don't get a chance to visit the divisions outside their areas very often.
"It is just really nice to spend some time outside of council chambers with our council, have some fun and see just how vast our county really is," said Timmons.
Timmons noted the tour came about mostly as a chance for new councillors recently elected to learn more about the county and the areas in which council talks about in meetings.
Aside from the recent road tour, county council hopes to understand ratepayers' concerns and help make positive decisions for the betterment of the county in different areas.
"As well as be able to see where our dollars go when staff talk about projects they want to see put in to a program, add something to our road program or something that should be done to be proactive and keep our ratepayers safe," she said.
County council, Timmons added, tries to check out as much as the county as possible and councillors and staff are open to listening to county ratepayers and taking their concerns to the table.
"All seven of us, as council, are very community-orientated and want to see everyone succeed in our county. Doing business, visiting for pleasure or living in our coun