Scholarship fund set up in memory of young Bow Islander
Posted on August 28, 2018 by 40 Mile Commentator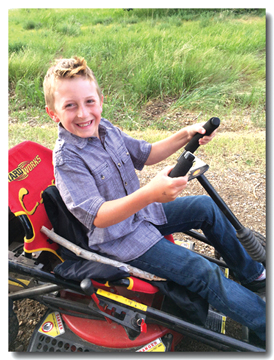 Kale Porteous.
Southern Alberta Newspapers
The family of the 11-year-old Bow Islander who died in a farming accident on Aug. 14 has set up a scholarship fund in his honour.
In lieu of flowers, the family established the "Kale Porteous Citizenship Scholarship Fund," to which donations go through Senator Gershaw School.
A celebration of Kale's life was held at the Cypress Centre on Aug. 19 with life celebrant Gerry Getz officiating.
Condolences can also be expressed online at http://www.cooksouthland.com.
Family counselling supports have been offered this week at the town office, with additional days to be added as needed.
Those in need of additional counselling supports can contact the Forty Mile Regional FCSS at 403-545-2200, AHS Mental Health at 403-529-3500 for Medicine Hat or 403-545-5120 for Bow Island, Medicine Hat Family Services at 403-504-8026, and Bow Island and Foremost Victim Services at 403-545-2784.