Take more time now that school is in session:RCMP
Posted on September 5, 2018 by 40 Mile Commentator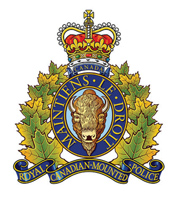 Justin Seward
Commentator/Courier
Schools began a new year today and the RCMP are encouraging people to take extra time to drop their kids off and getting to work.
Redcliff RCMP Staff Sgt. Sean Maxwell is emphasizing that there will be an increase in traffic patterns with cars and people, while hopefully there is the awareness from parents and teachers to remind students to keep their heads up and cross the road safely.
"We really depend on everybody to work together as a team," said Maxwell.
"Slow down. That's one thing we're looking for is speeding and intersections where pedestrians have the right of way in crossings and corners.
"Drivers need to be well aware that there is kids out there and some that are eager to get to school and maybe not thinking. We really want everything to be 100 per cent safe."
Police will be doing their patrolling at the beginning and the end of the school day and that will be throughout Redcliff and Cypress County, he added.
"People can count on us to be out there and hopefully having to educate some people a little bit but we'll certainly lay charges when appropriate," said Maxwell.
All the Redcliff Schools will be patrolled and the rural schools may be more difficult, but there will be a presence.
With the town being next door to Medicine Hat, traffic patterns do not change other then drivers utilizing more Redcliff Streets as opposed to Highway 1 and the city having more access to faster travel zones, he added.
"You've got people that need to leave for work on time, for school on time and following the speed signs," he said.
"We don't want anybody to be frustrated, especially at the early days of school."
Maxwell could not specify a number of tickets that are handed out every year in a school zone but said it's about the same.