Cattle producers given a tax deferral
Posted on September 25, 2018 by 40 Mile Commentator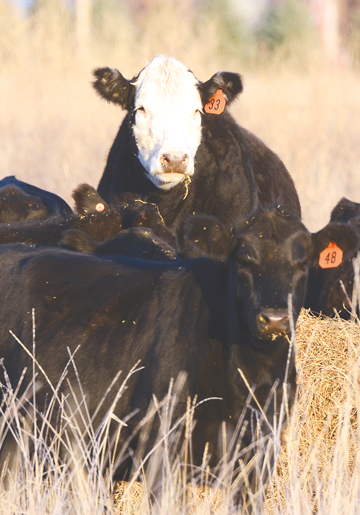 Commentator/Courier File Photo
By Collin Gallant
Southern Alberta Newspapers
Cattle producers given tax deferral
Area cattle producers will again be able to defer taxes paid on some sales this year because of dry weather and rising feed costs.
Initial areas for the 2018 Livestock Tax Deferral Provision were announced include southeast Alberta and southwest Saskatchewan, where for a second year hay and pasture land has struggled under persistent, hot dry weather.
The program allows producers who reduced their herds by at least 15 per cent due to extreme weather causing feed shortages to differ for one year up to 30 per cent of income realized on breeding stock sales.
When more than 30 per cent of breeding stock is sold the deferral limit rises to 90 per cent.
It is meant to help producers better weather unplanned sales arising from feed shortages and increased business costs.
Three out of the last four years, southern Alberta ranchers have been included in the program, which is part of tax returns due next April for the 2018 tax year.
Alberta's most recent crop report states only about one-quarter of agriculture land in the south region rated as good for sub-surface moisture.
The Saskatchewan crop report stated last week that hay land and pastures in the southwest of that province were showing only 2 per cent adequate for moisture, 34 per cent short and 64 per cent very short.
This year, almost all of southern Alberta is listed among tax deferral program areas, less some areas of the foothills. All of southern Saskatchewan west of Regina and most areas south of Saskatoon are listed as well.
Specifically, the counties of Cypress, Forty Mile, Newell, Lethbridge, Warner, Cardston and Wheatland are among 21 rural municipalities in Alberta listed, as is the Municipal District of Taber.
The measure is not available for those in Special Areas, but areas in the Highway 2 corridor are included.
The 2017 program covered all areas of Alberta south of Red Deer, while the 2016 program centred around the Calgary region, including Newell and Taber, but not areas further east.