County of Forty Mile council approves zoning change for subdivision
Posted on October 16, 2018 by 40 Mile Commentator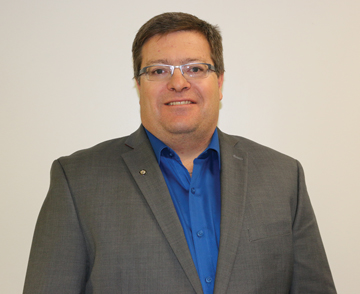 Steve Wikkerink
By Scott Schmidt
Alberta Newspaper Group
County Council has approved a zoning change to allow for a small subdivision near Bow Island to go forward.
The parcel of land sits about four miles west of Bow Island on the south side of the highway, immediately to the west of the Atlantic Sugar receiving station.
"It's dry land, it's not real prime ground that would ever be irrigated," says county Reeve Wikkerink. "So that's one reason why we allowed this to go through."
What makes this request unique is the subdivision — which will have six or seven lots within — would house some light industrial, which is not something the county itself currently has.
"In the county, we don't really have anywhere where we have light industrial," Wikkerink says. "Usually that would go into Bow Island or (another town). So what we did is we proposed and created a new district in the county called Direct Control District."
The subdivision will have a handful of lots that would be under direct control from the county with a few added guideline and parameters set.
Along with residential property, the small subdivision is likely to house a welding shop, and Wikkerink says rumblings of a carpentry shop and an RTM business also exist.
"So we've created a new district to kind of facilitate some of those things."
Final approval on the zoning change required a public hearing, which took place at Wednesday's council meeting. Just resident was in attendance, and they weren't necessarily opposed to the change but had some questions about details. Wikkerink says the county's initial media announcement may have been a little vague, so the resident was looking for some clarity on the purpose of the lots and what county residents should expect.
Following the hearing, council passed third reading of the zoning changes, allowing the applicant to take the next steps.
"I believe now he has to do his official subdivision (application)," says Wikkerink. "He came in and made the application to get the district changed, so now that the district is changed, he can come back and do his full subdivision plan."
Wikkerink says the applicant is well on his way through that process as well, having already completed mapping of the division as well as land surveying, and about a third of the subdivision's lots are already spoken for.
This initial small area of light industrial will act as a test for the county, and Wikkerink says its success could lead to further business of a similar nature.