Cop guilty of sex assault
Posted on October 23, 2018 by 40 Mile Commentator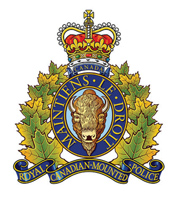 By Jeremy Appel
Alberta Newspaper Group
A former Bow Island police officer charged with one count of sexual assault and two counts of breach of trust was found guilty of all charges Friday.
Elliott Teed ? who resigned from the RCMP last year ? was on trial all week for an incident that occurred the night of Feb. 12, 2015. He took the stand Wednesday.
Court of Queen's Bench Justice Robert Hall acknowledged discrepancies in the testimony of all witnesses, but said the inconsistencies in Teed's testimony were more significant than the complainant's.
The victim testified Monday that Teed gave her two pat-downs after finding marijuana in her vehicle during a routine check-stop.
The first was a regular pat-down, while the second was more akin to a grope, she said.
This is the substance of the sexual assault and first breach of trust charge.
Hall said he didn't understand why the second pat down was necessary.
While Teed testified he didn't recall whether he could see her nipples, he said in his recorded statement to the RCMP that he could.
After the grope, Teed issued the complainant a 24-hour driving suspension, but allowed her to wait in her car with her keys, a practice Hall said "strikes me as unusual" Thursday.
The complainant testified that Teed returned to her car multiple times after dropping off his auxiliary, Kaide Sadler.
She said Teed offered her back her marijuana if she would go for a ride with him ? the substance of the second breach of trust charge.
"You keep my drugs. I'll keep my dignity," the complainant testified she told Teed.
Although the GPS data presented to court only showed Teed return to the vehicle just once, the Crown claimed he turned it off.
This was deemed consistent with Sadler's testimony that he had seen Teed turn off the police car's computer before.
Teed entered a Google search of his location to confirm he was at home with his wife by 9:45 p.m., but his wife wasn't called as a witness, which Hall thought was odd.
Teed also could have gone back out after returning home, but conveniently only mentioned the Google search up until 9:45 p.m., Hall observed.
The accused testified he held on to the cannabis to dispose of with Sadler, but he didn't get rid of the weed until the next morning, prior to taking his kids to school.
Holding on to the victim's marijuana is consistent with the Crown's narrative that he used it to "lure" her into his vehicle.
Hall said he found it highly suspicious that Teed took no notes of his interaction with the complainant and that it took him 11 days after the incident to enter the driving suspension into the police reporting and occurrence system database.
"These concerns aren't minor inconsistencies," concluded Hall.
Defence lawyer Robb Beeman, who in his closing argument called the complainant an "unmitigated liar," declined comment after the verdict was read.
A pre-sentence report will be conducted in New Brunswick, where Teed currently resides.
A date for sentencing submissions will be set Dec. 14.