Certain crimes up in Redcliff
Posted on October 30, 2018 by 40 Mile Commentator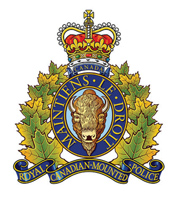 By Jeremy Appel
Alberta Newspaper Group
The Redcliff RCMP provided an overdue update on crime statistics to town council at its Oct. 22 meeting.
Staff-Sgt. Sean Maxwell said that since the RCMP didn't present to council in July, he would present the statistics for the second and third quarters.
The statistics from July through September show increases in both persons and property crimes.
There were 22 persons crimes, 15 of which were assaults, for 2018, as opposed to a total of 12 in 2017.
"We still are dealing with consistently a number of domestic-related incidents," Maxwell said, adding that they occur an almost-weekly basis.
"What I am finding in the past few weeks that there are some people who are learning within their own household that it's better to call the police early on things."
There have been recent incidents where the police were called and able to diffuse the situation without laying charges, he added.
There were 70 property crimes, a slight increase from 67 in the third quarter of 2017.
"It's not out of line for what's been necessarily previously happening over the past few years, but definitely represents a large amount of our investigational work," said Maxwell.
"The members are, of course, encouraged to be out and about patrolling and trying to find proactive things, which they've actually discovered."
Other criminal code offences, which Maxwell said are comprised mainly of breaches, increased to 30 in the third quarter of 2018 from 22 the year prior.
Persons crimes increased to 16 incidents during the second quarter of 2018, as opposed to six for the same period in 2017.
The bulk of these crimes were assaults, with 13 charges laid.
At the same time, property crimes decreased to 55 incidents in the second quarter of 2018 from 68 in 2017.
Theft under $5,000 comprised 20 of these incidents, a slight increase from 19 in 2017.
Mischief to property saw a particularly sharp decrease to 10 charges in 2018 from 30 in 2017.
Other criminal code offences increased significantly to 28 from 18 during the previous year's second quarter.
In other recent RCMP developments, Maxwell mentioned the detachment has two new members, one who is in the process of moving from Airdrie, which will compensate for two members who are transferring out.