Regional pipeline's completion delayed
Posted on November 20, 2018 by 40 Mile Commentator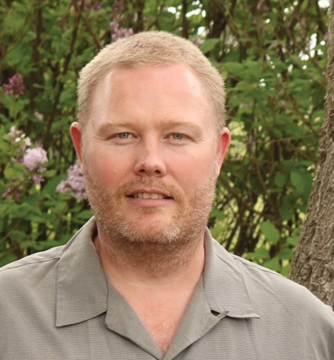 Stewart Payne,
By Justin Seward
Commentator/Courier
The 65-Km regional water pipeline from Foremost to Manyberries has hit a bump in the road in the Etzikom to Orion stretch after the County of Forty Mile's council heard utilities supervisor Stewart Payne's report at its Nov. 14 meeting.
The pipeline construction began in 2016 and it was recently that in between Orion and Etzkiom (1B pipeline)there was a section that was considered Public Lands, resulting in pipeline contractors being held up by the slow approval process.
The county submitted their documents for approval to the Public Lands a year ago and are still waiting for the go ahead to finish the project, resulting in a possible completion date of next spring.
Public lands are held in trust by the provincial government and managed in the public's interest and is a safe haven for wildlife and ensures security landscape for headwaters.
Those lands must be properly managed to ensure that their ecological, social, and natural resource values are maintained for future generations.
"It feels a little unreasonable for an application to take more than a year," said Payne, the regional pipelines manager.
"To me it would be nice if the province or whoever approves applications could guarantee that the process is going to be taken in whatever is reasonable. If they told us in advance that the application is not going to be approved for 24 months, then at least we know that. We don't know that."
Payne had tried to contact Public Lands to get a timeline for the application and there is no answer.
"It's a little frustrating when you just have to wait," said Payne.
"It's going to cost the project as a whole, additional money. It's basically a contractor extension. The contractors has all of his equipment on site and he's not going to keep it here forever. He's going to move it away and bring it back when he comes back."
As a result of the delay, the Orion to Manyberries (1C) phase will not be completed as the well as the mechanical contract in Manyberries.
Additionally, the 1C phase is hitting major rocks which is forcing the contractor to bring in specialized equipment to break through the rocks.
The Foremost to Etzikom portion of the project is just finishing up after Public Lands approval on Nov. 13 and was expected to wrap up earlier this week.
Burdett water storage
The Burdett treated water storage and distribution upgrades are progression. But with the colder weather causing some additional issues. The new cistern is being filled and leak tested which revealed minor leaks and will be fixed before back filling.
The tie in of the new distribution loop to Fourth Avenue is complete and the mechanical upgrade to he pumphouse in the works very soon.