Bow Island/Foremost crime stats low in November
Posted on December 11, 2018 by 40 Mile Commentator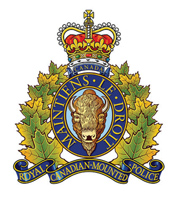 Bow Island/Foremost crime stats low in November
Contributed by Sgt. Neil Bailey- Bow Island RCMP
We are now in the Christmas season and the 2018 Traffic Safety Calendar reminds us it is impaired driving month. I know during this time, individuals like to partake in a Christmas cheer.
Please remember to call a cab, friend or walk, it's not worth the consequences.
Bow Island /Foremost detachment areas received a total of 66 calls for service during November. Out of these calls, one criminal charge was laid. The majority of the calls were traffic related along with collisions, many of which a deer fell victim to.
In traffic action for November there was a total of 40 charges, ranging from speeding, seatbelts and distracted driving. Drivers are reminded to buckle up and stay off their phones while driving.
Frauds continue to be an item of concern. Always remember the old saying, "If it sounds too good to be true, it probably is."
Often we receive phone calls saying we won a cruise, or I'm your grandson/granddaughter and I'm in police custody and need bail money. Don't fall for these tricks, they are frauds.
Other frauds are over Kijiji or internet. Individuals want you to place a deposit or send money. Before doing any of this, do your research, talk to somebody and get advice. Please do not hesitate to contact the police prior to sending any amount of money, no matter how much it is. If you receive a call from the government saying you owe money, this is too a fraud. The government will only notify you via registered mail, never by phone.
Another issue has been brought to our attention. When you pull out in front of a semi trailer unit hauling 1,500 bushels of wheat, they can't just stop on a dime. If you hear them blow their horn, it's because they're getting close and may not be able to stop. Try not to be upset with them, they are simply trying to avoid a collision.
As always please remember to drive responsibly and prudent. Don't let phones distract your driving. Keep it in-between the ditches.
See you next month.