Former Bow Island RCMP officer to be sentenced Jan. 14
Posted on December 19, 2018 by 40 Mile Commentator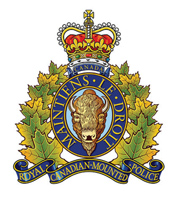 Alberta Newspaper Group
A former Bow Island RCMP officer convicted of sexual assault and breach of trust will be sentenced Jan. 14.
Elliott Teed was found guilty in October of feeling a woman's breasts during a highway traffic stop on Feb. 12, 2015.
He wrote her a 24-hour driving suspension for driving while intoxicated on cannabis, but left her in her vehicle with her keys.
After dropping his auxiliary off at home, Teed repeatedly returned to the complainant's vehicle, propositioning her in exchange for returning the weed.
"You keep my drugs. I'll keep my dignity," the complainant testified she said to Teed.
Justice Robert Hall ruled the defence didn't adequately explain why Teed held on to her marijuana until the next morning, nor why he waited almost two weeks to enter the driving suspension into the police reporting and occurrence system database.