Gators experiencing a youth movement
Posted on December 27, 2018 by 40 Mile Commentator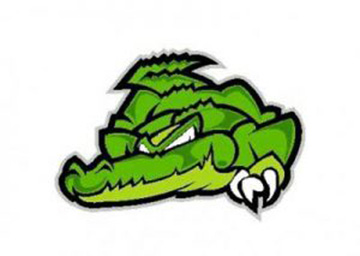 By Scott Schmidt
Alberta Newspapers Group
The Senator Gershaw senior boys' basketball team has end-of-year goals for where they'd like to be playing, but in order to get there, they're going to have to get to know each other first.
As is often the case in high school sports, just four players from last year's team return to the fold this season — and that's quickly matched by the number of Grade 10s playing their first ever games in the uniform.
"We're really a young team with all the new guys," says head coach Renee Grol, who enters his fourth season at the helm. "We're coming together really well, but it takes time when you're young."
Thanks to a pair of seniors, they do have a little veteran leadership to mix in with the youth movement, and Grol expects much of the team's success to flow through them.
Aidyn Phillips and Thomas Smith, both of whom are coming off a provincial title with Gershaw's volleyball team, not only bring the size and strength of high school seniors but they also know what it takes to win.
"They're going to be a big part of our team this year," Grol says. "They've needed a few games under their belt, but it's really coming along quite well actually."
Recent years haven't been kind to a few other programs, and the league Gershaw plays out of has shrunk to just four teams. Bow Island is joined by Vauxhall, Warner and Taber's St. Mary's to form the league, with teams playing just six games total throughout the season — a home-and-home series versus each of the three other teams.
Gershaw has played just one league game thus far (they played their second Monday evening but no scores were known before press time), a lopsided win over Warner.
"We played well," Grol says. "We were at home, we had a good game. We've got a couple of really good players — Aidyn Phillips, he's kind of our leader on the court … and then we have Brendan Smith, he's our (go-to) guard. He handles a lot of the ball handling for us, and he puts up some points as well."
Six league games certainly don't provide the opportunity for a young group to fully mesh in time for postseason, so it's a good thing Gershaw is playing in seven tournaments before the zone playoffs arrive.
In fact, before they played Monday's second league game, the club had already packed in 11 tournament games. The team only managed four wins in those games, but that's just the kind of competition needed to speed up the growth necessary for realistic playoff contention.
"When we go to tournaments, it's nice because you get see a bunch of new teams you normally don't see," Grol says. "Our goal is to always be competitive at the end of the year. If we can be competitive there, I like our chances to be a top-three team in the South (zone). I think that's a reasonable goal for us."
Snagging a top-three spot sends them to the provincial tournament in Stirling at the end of the season. The young team just hopes it can grow up in time.