PBR ready to entertain SE Alberta
Posted on December 27, 2018 by 40 Mile Commentator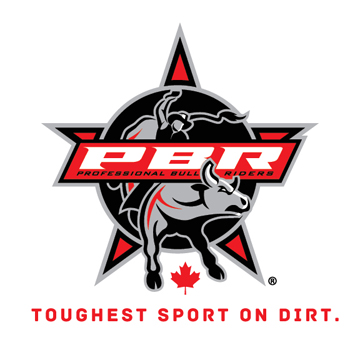 The Professional Bull Riding (PBR) Association is bound to bring some wild, dust kicking fun to Medicine Hat next June as the "Thunderbuck in the Badlands," makes a circuit stop to the Canalta Centre.
It will mark the first time in 15 years that the Gas City will host the top Canadian Touring Pro Division riders.
Lorelle Halderman has been the Canalta Centre's marketing and sales manager for a short time, but has experienced these PBR events in the USA and knows the event will leave fans on the edge of their seats.
"The fans will leave wanting more, said Halderman.
"I thought it would be a fantastic event for Medicine Hat. It's a real show. The pyrotechnics, the production. It's a very professionally done event top to bottom. PBR Canada is just a great organization."
Medicine Hat seemed to be a good fit because of the love for rodeo and the demographics.
"Some of the top riders from Maple Creek, which is Jared Partridge, and one from Kindersley who ranked as the Top Canadian at the Las Vegas finals, they ride easily in front of their friends and family, when they're so close," she said.
Twenty-five riders from all over Canada and internationally the United States and Australia are on the circuit.
"You're on the edge of your seat with some of the rides," she said.
"It's top notch bulls. It's top notch riders. Anyone that likes excitement, likes the PBR."
Canalta Centre general manager, Tammy Sweeney said the arena is "incredibly excited" about hosting the event.
"It's great to have it in Medicine Hat, in addition to all of the other rodeo elements that happen at the stampede grounds. It just brings it to a much wider level and really makes Medicine Hat a great town for people on that circuit stop and experience that event here."
Sweeney said the event compliments the building well with hockey and concerts but not as much with the agriculture section.
"I think with this event we will have new people in the building that have never been in the building (and we'll have) new partners, advertisers and sponsors," she said.
Other events include a pre-event Pig Roast and an after party with a band at Redcliff's Hylton Hotel. Organizers also had chosen the Blair Stroh Cowboys for Kids Charity to receive proceeds from the 50/50, T-shirt sales and the Pig Roast.
Bull riding gets underway at 7:30 p.m. on June 22, 2019 at the Canalta Centre.
Tickets are on sale and range from $20 to $45 and are available at the Canalta Centre box office.