Bow Island mayor sees a lot of growth in the community
Posted on January 9, 2019 by 40 Mile Commentator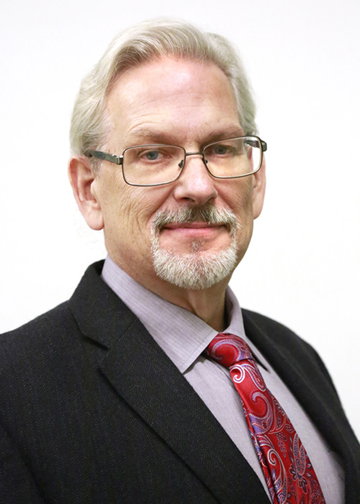 Gordon Reynolds
The Town of Bow Island saw progression in 2018 in the areas of residential development, commercial and industrial activities and changes in staffing at the municipal level, which made for a busy year in the community.
Residential developments saw four Westview lots being sold and three houses being built.
Moving into 2019, the town is looking to move more lots as spring approaches, said Bow Island Mayor Gordon Reynolds.
Reynolds said there was "exciting growth" with the in-fill developments, which is the development of vacant properties or under utilized parcels in an existing urban area that are already developed.
As for industrial developments, the biggest story that got the town on the map was the closure of the Spitz plant in July. He said that there are pending deals on the property and he has not received any recent update on the building.
He expects it will not be too long before something is released.
"It's one of those negative things that will turn into a positive down the road," said Reynolds.
An expansion to the Viterra Bean Plant saw an addition to the warehouse, a new tire shop set up shop and two mechanics are working in town. The sale of the Rolling Pin bakery near the end of the year and the breaking ground of a new cannabis facility all were notable changes in 2018 for commercial property development.
"I watch the Calgary news almost every night and see how things are shaping up there and how businesses, individuals and municipalities are struggling," he said.
"It's not all roses and sunshine here but with our diversity we have in our local economy and a continued strong focus on agriculture, we're doing OK."As the mayor talked about all the ongoing developments, he added the RTM (Ready to Move) home builders are "going flat out" to provide residential and commercial product for other markets
"That's an indication that things aren't totally upside down in the province," he said.
"They're certainly locally keeping busy."
Municipally, the town hired a new Chief Administrative Officer in Dave Matz, who replaced long time manager Anna-Marie Bridge in the fall.
Although there were not any major infrastructure projects in 2018, it is expected in the next couple of years there will be pavement work done.
Projects in 2019 will include the overlay of Highway 3, while the town will go in on a partnership with the County of Forty Mile and Alberta Transportation on the upgrade of the Range Road 105 intersection.
Land-use Bylaws will see some changes, in particular to address the retail cannabis to strategize as to whether to include it and what will the rules be.
The town will also the test the waters of submitting a grant application for the resurfacing of the airport runaway.