Chamber of Commerce needs board members
Posted on January 22, 2019 by 40 Mile Commentator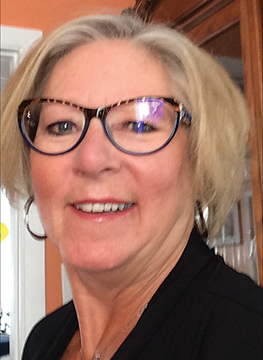 Bernice DeLeenheer (Submitted photo)
Submitted by
Bernice DeLeenheer, President
Bow Island/Burdett Chamber of Commerce
The Bow Island/Burdett Chamber of Commerce is reaching out to the business community for new Executive Board Members. At the AGM being held on Feb. 6, 2019, the current president and vice-president will be stepping down from their positions. Although the Nomination Committee has approached various members of the business community over the past few months, no-one has stepped forward to fill the up-coming vacant seats on the board. The current president and vice-president would remain on the Chamber Board as Past President and Director for the 2019 year to assist the new executive with the transition period. The positions do not require the business owner to be the person on the board. The person on the board can be an employee representing a business. It is a requirement that the business is a chamber member.
The Chamber is also looking for a new trade show co-ordinator. The current president has been fulfilling this role for the past few years. The board feels that this position would be better served as a separate board member other than the president. The dates for the 2019 Trade Show have been set for April 12 and 13, with approximately 20 exhibitors already expressing interest in participating. The new trade show co-ordinator would manage this event with the assistance of a committee. If a Trade Show Co-ordinator is not found by the time of the AGM on Feb.6 , there is a strong possibility that the chamber will not be able to host this event in 2019. The Chamber Trade Show is not only the major fundraising event for the Bow Island/Burdett Chamber of Commerce but a major event for local small business owners and home-based businesses in our area to promote their products.
We realize that the majority of the businesses in our area are small family owned businesses, but the chamber is here for the benefit of these same businesses. The way for the chamber to know what is required and what is in the best interest of the businesses is to have a board made up of business owners or representatives. If you are able and willing to fill these up-coming positions, or would like information on what is required, please contact us via email at chamber@bowislandchamber.com or call the Chamber/CRC office at 403.545.6222.