A steady stream of events for County of Forty Mile Fire Services last month
Posted on February 20, 2019 by 40 Mile Commentator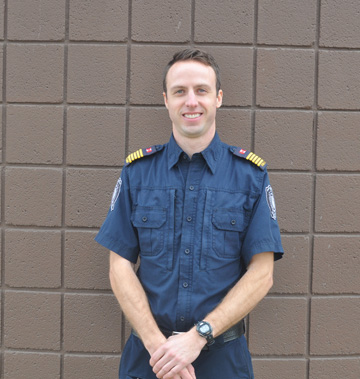 Commentator/Courier File Photo County of Forty Mile fire chief Dustin McGarry wants the public to be more vigilant as condition become dryer.
Justin Seward
Commentator/Courier
County of Forty Mile fire chief Dustin McGarry presented his monthly report to county council on Feb. 13.
McGarry reported the county responded to on wild land fire and two false alarms in January.
He attended the Halo fundraiser at King's Lake Hutterite Colony on Jan. 29 where there was approximately $29,100 raised from the event to date, including $5,000 the colony donated.
There were 15 2018 Halo missions in the county.
Both him and Burdett firefighter Dave Harrison taught a 12-16 hour ice rescue course to certify 13 members from Bow Island and Burdett fire departments. Another course will possibly be held in March.
A four- day course was attended by four County of Forty Mile members and six members from Cypress County on the NFPA 1041-Fire and Emergency Services Instructor. McGarry felt from the course that if there were in house instructors that will improve the county training program and lower travel time and training fees. The goal will be to have these instructors assist in developing a training program and certify their firefighters.