County of Forty Mile council passes cannabis bylaw
Posted on February 20, 2019 by 40 Mile Commentator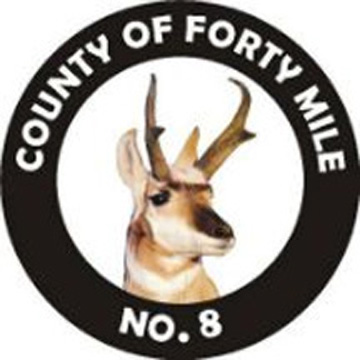 Justin Seward
Commentator/Courier
County of Forty Mile council passed second and third readings of Bylaw 1-2019- Smoking and Vaping Bylaw at its Feb. 13 meeting.
Chief Administrative Officer Dale Brown noted to council that the bylaw was based off of where people are at and where children are.
The bylaw includes a person not smoking or vaping in any public places, a work place, public transportation vehicle (school bus or private for hire vehicle) within the municipality regardless of whether or not a 'No Smoking No Vaping' sign is posted.
A person must not smoke or vape within 10 metres of an entrance or exit of an education service facility, child care facility, place of worship, community recreation facility, outdoor skating facility, playground, sport s field , community hall and work place.
Every proprietor or employer of public place shall ensure compliance with the bylaw, prohibit smoking and vaping in public places , post ' No Smoking No Vaping' signs in accordance with Part 3 (signs) of the bylaw.
Penalties will include any person who fails to neglect to perform the duties or requirements imposed upon it under the provisions of this bylaw is guilty of any offence and liable on the summary of conviction to a fine not exceeding $10,000.
A $250 fine will be handed out on each offence.
The municipal bylaw officer will have the authority to go in any public place to observe, investigate and inquire.