Traffic complaints high in March
Posted on April 10, 2019 by 40 Mile Commentator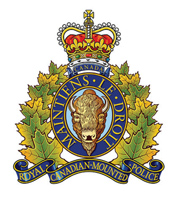 Bow Island/Foremost detachment area received a total of 78 calls for service during the month of March. Traffic complaints remain the highest out of all calls for service. There was one break and enter to the resource centre on March 21st – investigation lead to four youths to being charged.
During March a total of 83 tickets were issued within the County of 40 Mile and the Town of Bow Island. Out of the 83 tickets issued, 21 were for seatbelts – please remember to buckle up!
According to the Traffic Safety Calendar April is speeding month.
Police would like to reinforce the message that following the speed limit is key to reducing injuries, fatalities and collisions on our roads. As speed increases, motorists are less able to react to other road users' actions or detect hazards, stopping distances increase, vehicles become more difficult to maneuver, and the severity of crash outcomes increases. Please remember to slow down, plan ahead so you aren't in a rush.
During the month of March, we had only one reported fraud. We also had a few phone calls inquiring whether calls, or mail received etc were frauds, in all cases they were. Great job by all who called for assistance, you saved yourselves the grief of losing your hard earned money along with assisting police in information sharing.
Just remember if that deal seems too good to be true, it likely is. In a world where technology is so readily accessed, please take extra steps to ensure you're protected. If in doubt about possible fraud, contact the RCMP prior to sending any personal information or money to ensure you don't fall victim to a fraud. Try using google to search the company that called you especially if the company is out of Country.
RCMP would also like to remind everyone to report any suspicious activity, keep their vehicles locked and any valuable items out of sight. Vehicle thefts and mischief to vehicles remains high within the Province of Alberta and our area has been the victim to several. Please don't hesitate to call if you have any questions, concerns or want advice on pro-active measures.
Take care and be safe!
See you next month.
Sgt. Neil BAILEY
NCO/ic Bow Island/Foremost Detachment.