*UPDATED TITLE* Bow Island to host ladies night out
Posted on April 10, 2019 by 40 Mile Commentator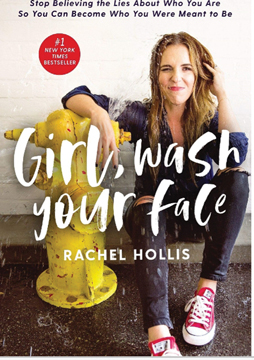 Photo Submitted by Marcy Daniels
CORRECTION: The old title said Cherry Coulee Christian Academy to host ladies night out, when in fact the school is just renting the gym out to for the event.
Local women, age 18 and over, will have the opportunity to have evening to watch a documentary on overcoming hurdles to move past hurts and falsehoods that leave them overwhelmed and unworthy next month at Cherry Coulee Christian Academy.
The film that this women-only event will view is called "Made for More," which dives into many women wanted to attend a conference hosted by Rachel Hollis. However due to money constraints and distance, there ladies were unable to attend.
With the documentary comes snippets of what her conference is about, including interview portions of Hollis and other times of actual clips of the conference. At the end of the film, the lights go on and she gives time to take notes with practical real time application.
Hollis also wrote the book "Girl, Wash your Face,' for women to help dispel that they tell themselves. She uses honesty and humour to give specific, practical strategies to move past hurts and falsehoods. Examples include "I'm not good enough." or "I'm not thin enough," to name a few. She encourages, entertains and tells it like it is.
"This event on May 2 is an event for women 18 plus to get together to watch this movie, have a cinnamon buns and coffee and enjoy an evening out without kids," said Marcy Daniels, event CO-organizer.
"I thought to continue the night with the theme of 'Women supporting other women,' and invite women to have a table with their home based business and we could also enjoy a little shopping."
The Made for More film is on May 2 (7 p.m.) at the Cherry Coulee Christian Academy. Doors open at 6:30 p.m. for shopping.