County council approves letter of understanding
Posted on April 16, 2019 by 40 Mile Commentator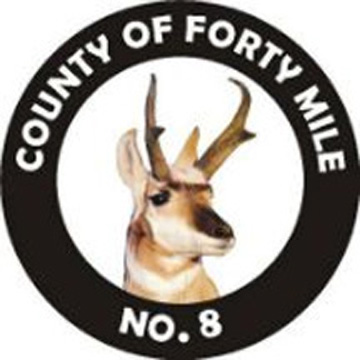 By Justin Seward
Commentator/Courier
County of Forty Mile council approved a letter of understanding, updates to a safety policy and voted no action to a cost share agreement for the Bow Island airport overlay at its April 10 meeting.
Letter of understanding
During the course of the year there are times when a certified operator is unavailable due to vacation, illness or educational courses. Now it is required that an alternate operator is working to ensure the water quality is not compromised. Compensation does not include those operators on standby.
Council voted in favour of Article 7's new clause stating "Utility operators or relief utility operators required to be on-call pay at the rate of two hours pay for each week day the employee is required to be on standby, in addition to any other pay entitlement."
It was at a C.U.P.E 3395 general membership meeting on March 21 the members voted to draft a letter of understanding to address the issue.
Safety policy
Council voted to have contractors to be included in the responsibility and accountability for the municipality's Health and Safety performance.
Airport overlay
Council decided to take no action on the Town of Bow Island's request of the county to participate in a $240,000 municipal share of the Bow Island airport overlay and lighting upgrades.