County still awaits Public Lands approval for last stretch of regional water pipeline
Posted on April 16, 2019 by 40 Mile Commentator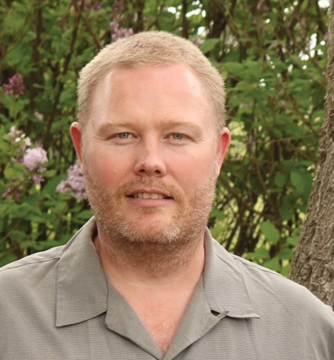 Stewart Payne,
By Justin Seward
Commentator/Courier
The County of Forty Mile's municipal enforcement officer Stewart Payne's report was presented to county council on April 10.
Highlights include the county still awaiting for Public Lands approval on Pipeline 1B from Etzikom to Orion which has not been received. The Provincial Election may delay the decision. This may cause completion date to be delayed until the fall.
Now with road bans in place, most of Payne's time last month was spent on the Road Use Agreement Program with patrolling when necessary for heavier trucks using the roads.
In the utilities sections, ongoing commissioning is being done of the Burdett, Etzikom and Manyberries pumphouses. Manyberries' partial commissioning should be done this month, while Etzikom's full commissioning is complete with a list of deficiencies. Contracting issues are still be ironed out for the Burdett project. All projects will require ground restoration once the frost is gone.
An agreement between Foremost and the county is still a priority after some operational issues in February and March sparked the need for a deal. WhY>
Fire
County of Forty Mile fire chief Dustin McGarry also passed along his report to council.
-County fire departments responded to two motor vehicle collisions and three Medical First Responder calls
-Rocky Mountain Phoenix has removed the water tank and started reconstruction of the Apshodel truck and body tank. Updates will be provided once work progresses
-County of Forty Mile and Cypress County have applied for a joint Fire Services Training Grant, with over $13,000 being received, and can be used towards NFPA training
-Burdett Fire Department has been given "I am responding" software which provides incident information and immediate notifications of who is responding to the incident.
-County of Forty Mile will be participating in the Stairclimb Challenge in Calgary in May. The challenge raises awareness about cancer.