County extending utility payment deadline for Irvine resident
Posted on May 28, 2019 by 40 Mile Commentator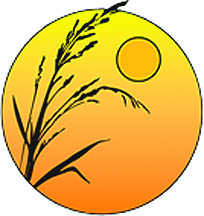 By Justin Seward
Commentator/Courier
Cypress County councillors voted to uphold the utility invoice charges at 80 Brock Street in Irvine at its May 21 meeting.
Coun. Michelle McKenzie made a friendly amendment to allow the resident to have six months to pay his penalty, which council voted unanimously in favour of.
The property had a history of negligable zero consumption in the past few years. During the 2016-2017 period, total consumption was two cubic metres per month and the property was assumed to be vacant until a leak occurred on April 11, 2019, where the owner shut the water off. The water usage for that period was 716 cubes , while for the same period in 2018 it was one metered cubed per month.
The owner's bill cycle for February and March 2019 was $1,687.38.
Road allowance crossing agreement variance request
Council voted in favour to direct administration to approve a variance for past installations and advise the landowner he must comply with the crossing agreements for future projects.
The decision stemmed after administration met with a Range Road 75 landowner, who wants to install infrastructure on a public roadway.
A water line was exposed on the southern portion of the undeveloped road on Range Road 75 and the landowner is planning to install a water line north within the property line to the pivot.
A power source to the pivot was recently installed using a ditch witch.
The agreement had to be signed saying that the landowner can only excavate a minimum depth over any utility where it crosses the right of way and for a distance of 10 metres on either side and shall be three metres below the lowest point of the right of way.
Water allocation
As per council's direction, administration will submit the engineers report and water licenses for transfer to Alberta Environment. The county is expected to work with Environment to ensure the most advantageous water allocation of licenses to proper areas.
Currently the county has 398.4 Acre feet of diversion licenses for all of the hamlets and water co-ops
Hilda community association lawn mower
The county will go in on a cost share of the purchase of a mower for the Hilda Community Association, as per the 2019 capital project request and award the community association the requested $5,013.75 for 50 per cent cost share.
Watering in community parks exemption
County administration will perform a water audit to evaluate water consumption in the hamlet of Suffield for the Suffield Community Association and additionally monitor utilities for the community groups.