Wind farm materials to start arriving by rail this week
Posted on May 28, 2019 by 40 Mile Commentator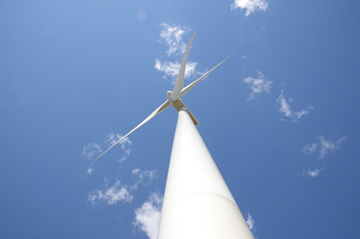 NEWS FILE PHOTO
By Jeremy Appel
Alberta Newspaper Group
Materials for the Whitla Wind Farm should begin arriving by rail in the Village of Foremost by the end of this week.
Mayor Lorne Buis says the first shipment of the $325-million worth of building materials will arrive at some point between May 27 and 30, which will consist of 70 tower sections coming in on a single train.
He says all this activity will provide a boom to the local economy.
"The hardware store, the tire shop, the welding shop and the store have already benefited, because there's already 10 men here now working on site, but there's probably another 15 or 16 coming in to work with the cranes and trucking part of it," said Buis. "The town itself is going to benefit from it."
As one example, he said the village's restaurants are going to have more customers throughout the construction phase.
The next shipment will be the generating units, followed by the blades themselves, Buis added.
"They'll all be about the same (size)," he said. "The tower trains will come in with 70 cars, the blade trains, I believe, come with 60 cars, which should be roughly 40 blades. It takes more cars to haul the blades because they're so long."
The goal is to have wind turbine parts transported on 12 truckloads a day while the sun is up and to avoid working at night, he told the Commentator in February.
The farm location is about 10 km south of Bow Island, near a planned substation that will put up to 200 megawatts of power produced from a network of towers and connections on to the provincial grid.
The project was one of four awarded long-term supply contracts in the 2017 Alberta renewable energy supply auction. The contract requires the site to be operational by the end of 2019.
Capital Power is managing the construction internally and has hired Rising Edge Technologies, a North American field electrical installation company that has a base in Calgary and will also complete the roads and substation.