Bow Island tagged with large projects in 2019 capital budget
Posted on June 4, 2019 by 40 Mile Commentator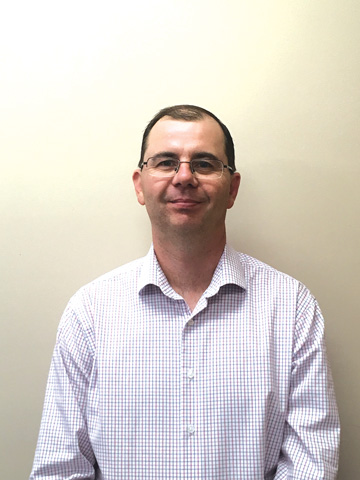 Photo Submitted by Dave Matz Bow Island CAO Dave Matz
By Justin Seward
Commentator/Courier
Town of Bow Island council passed their 2019 capital project budget at their May 27 regular meeting.
Five projects this year have resulted in an increase to the town's capital budget to $2,093, 949 for 2019.
"It is a really big number for the total capital budget," said Town of Bow Island Chief Administrative Officer Dave Matz.
"Although almost half of that is the airport rehabilitation project because that's all of $960,000, 75 per cent of that is grant funding from Alberta Transportation, which is an extremely large grant."
Projects include the airport runway and lighting rehabilitation project which came with a price tag of $961, 313. The town applied for the grant funding and were a successful applicant through Alberta Transportation as they funded 75 per cent of the project through their Strategic Transportation Infrastructure Program. Bow Island will pay 25 per cent through the town's Municipal Sustainability Grant.
This project is underway with engineers doing the design work.
Alberta Transportation did a study on municipal airports in 2001 and determined Bow Island airport runway would require resurfacing in 2012 and the lighting was original from when the airport was built.
Although the town was approved for grant funding, there is uncertainty as to when the project will start as the province has not passed their budget, says Matz.
The Highway 3 intersection project at Range Road 105 commenced last week and the 32-kilometre stretch between Grassy Lake and near the Etzikom turn-off will be ongoing until the Canada Day long weekend.
It is with the business growth in the Airport Industrial Park that the turning lane is required for safety traffic. The town is pitching in 35 per cent, the county of Forty Mile is contributing 15 per cent, while Alberta Transportation is 50 per cent in.
"The reason for that one is because they're actually resurfacing the highway this year," said Matz.
"That's when the turning lane had to be constructed. It was no choice, either we put a turning lane in this year or we wait until the next time they resurface the highway. We don't know when that could be."
The Centennial Park campground expansion of 14 additional campsites on the southside began in mid-May. The town wants to finish the job as soon as possible as there is high demand for campsites from local highway and windmill company crews.
Town council has also decided that Fourth Street East is need of upgrades. The road has a solid good gravel base, but is slow to dry out and proving difficult to perform pot hole repairs in the spring. The stretch between Seventh and Eighth Avenue will be upgraded with asphalt this summer and funded from the Federal Gas Tax Fund.
Additionally, that fund will cover two additional projects including the replacement of water lines and upgrading road surfaces along Fifth Avenue West by the water tower and Third Avenue West by Fourth Street.
"The ones that are going to be on roads, we just have to ask the public to be careful at recognizing construction zones and being safe," said Matz.
"On some of them there is going to be water turned off so that they will be doing some water line repairs."
The plan is to do more capital project budgets in the fall so the town is more prepared for next year.
Firefighter recognition of service
Council approved a new bylaw that will recognize and honour long term service to the town's volunteer firefighters. The following recognition is as follows: an engraved pin for 10 years with a $200 valued gift, 20 years with a $400 valued gift, 30 year pin with a $600 valued gift and a 40 year pin with an $800 valued gift. If a volunteer firefighter retires after 20 years, a retirement gift of $100 will be given.
New town firefighters appointed
John Dyck, Josh Hiebert and Nancy Klassen were all approved by council to be appointed to the Bow Island Fire Department.
Multiple dog license
Council defeated a request from local pet owner Ian Hildebrandt to have six dogs in the household. Council felt it was best to stick to the initial Animal Control Bylaw which only allows limits the number of animals in a household to six with a maximum of three dogs