Bow Island novelist shortlisted for national award
Posted on June 11, 2019 by 40 Mile Commentator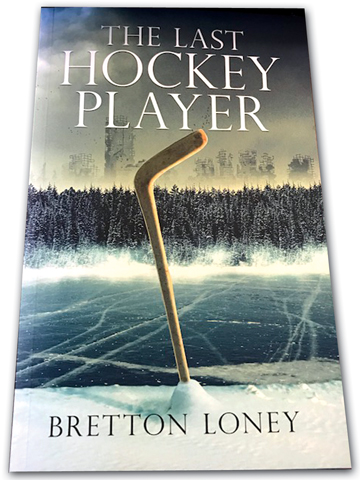 The Last Hockey Player.
Brett Loney, who was born and raised in Bow Island, has been shortlisted for a fiction award at the Whistler Independent Book Awards for his recent novel "The Last Hockey Player," on May 31.
The now Halifax-based novelist wrote the book that was set in Nova Scotia, using a dysopian future to explore what is a fundamental to Canadian culture after society crumbles and what remains.
The Whistler Indepedent Book Awards were established in 2016 to recognize excellence in Canadian independent publishing and offers prizes into categories: fiction and non-fiction. There are three finalists in each section and the winner will be announced at annual Whistler Writers Festival, which will take from Oct. 17-20 in Whistler, B.C. Finalists will be announced on July 16.
He was the only Atlantic Canadian representative to be shortlisted.