Bow Island RCMP investigating theft of a truck
Posted on June 13, 2019 by 40 Mile Commentator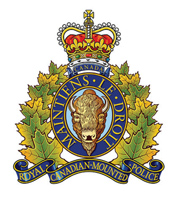 Commentator/Courier
Bow Island/Foremost RCMP are looking for suspects after an early Thursday morning vehicle theft in the County of Forty Mile.
Sometime in the early morning hours of June 13 a grey Nissan Titan was discovered in a field in the county, just off of Highway 879 and Range Road 90. The local farmer returned to his farm only to notice that his dark blue 2001 Chevrolet Silverado 250o with the licence plate 41B 289 was stolen from his farm yard.
Upon further investigation, it was revealed that the grey Nissan Titan was stolen out of the Redcliff detachment area. It appears as though the culprit(s) dumped the Titan after hitting the ditch and then stole the dark Silverado pick-up.
Bow Island RCMP are looking for the public's assistance in locating the truck and the person(s) responsible for this crime. If you have any information regarding the individual(s) responsible, or have any information you would like to contribute, please contact the Bow Island/Foremost RCMP at (403) 545-2784 or contact Crime stoppers at 1-888-222-TIPS (8477).