Bow Island drug store owner looking to bring rural business voice to BREWD project's table
Posted on June 25, 2019 by 40 Mile Commentator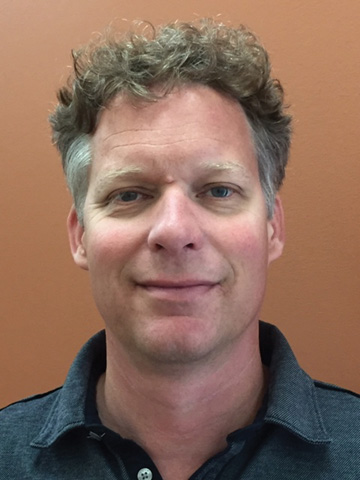 Photo submitted by Curtis Gouw Bow Island Apple Drugs Co-owner Curtis Gouw will be involved in the planning and strategies of the newly launched BREWD Project.
Justin Seward
Commentator/Courier
Bow Island Apple Drugs co-owner Curtis Gouw is the lone member from the local area on the BREWD (Business Retention Expansion Work Force and Development) Project that launched earlier this month and he hopes to bring that rural business voice to the table as the process moves along.
The Invest Southeast Alberta- led project is meant to promote business growth and to identify barriers that might prevent businesses from growing or taking advantage of opportunity in the region.
Gouw was at the Cypress Club in Medicine Hat on June 19 where he was a part of a quick overview and timeline of the BREWD Project plan and what it is going to look like moving forward in a room of 60 company and muncipality entities.
"The main objective for the Invest Southeast Alberta was to see what we can do to foster a more competitive environment and what those businesses and industries can expect for an economic support system," said Gouw.
"What BREWD wants to do is enhance the cooperation and consensus among businesses and organizations in southeast Alberta."
From a rural business perspective, Gouw feels it's more the collaboration because as rural business owner, the government departments are not as easily accessed compared to bigger cities.
"What I can do is help foster the possibility of bringing fellow rural business owners to the table with me," he said.
"It's not just Apple Drugs sitting at a table with 20 other large entities such as Aurora Cannabis. The more we can say from a rural entity will help southeastern Alberta as a whole."
He is a Verge Economics board member and him along with chair Richard Oster and executive director Theresa Hardiker are wanting to focus on the rural businesses because everyone needs to come together and find out what works for the region.
"We have our own voice and to be able to bring all those voices together," he said.
"I may be a small clog in the wheel, but if I'm a part of that wheel , it's better to have more voices at the table."
In September, there will be a comprehensive survey distributed to any local business or government entity in southeast Alberta.
"All we're doing is inviting people either personally, (or) stopping in at those businesses, dropping off a package for them to spend 45 minutes working through a survey for us to find out what they're challenges are," said Gouw.
An Economic Growth forum will be officially launched in December where the outcomes of those surveys will be announced.
Gouw says "They want to have the business community and the employees in this area have access to this information so we can make southeast Alberta an economic engine."
For rural businesses it is about getting more access to similar minded entrepreneurs, while making improvements on some aspects to make businesses stronger through their employees, he added.
He plans over the summer to get other business owners to talking and doing the survey to get the information needed on the challenges that other businesses have.