Forty Mile, SMRID in disagreement over Yellow Lake water level responsibility
Posted on July 2, 2019 by 40 Mile Commentator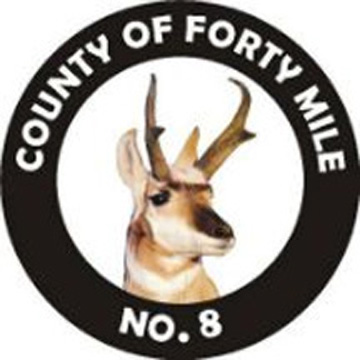 Scott Schmidt
Alberta Newspaper Group
An issue of 'Who's responsible for this?' has the county currently at odds with the Saint Mary's River Irrigation District over how to solve water level issues at Yellow Lake.
Forty Mile has an agreement with the SMRID — which manages the water levels on Yellow Lake, as its water users get water from the lake — that in the spring the district is allowed to have a certain amount of water in the lake, and by fall that required level drops to compensate for possible snow melt after winter.
"Last spring that lake came up a full metre because of all the snow melt," Wikkerink said. "So last fall after irrigation season was done, they weren't low enough and (SMRID) had to fire up some of their own pumps to pump that water to the river.
"We had some concerns from ratepayers last fall that we were wasting this water, but we had to make room in the lake in case we get another metre of water in the spring, which would flood our roads."
With a low spring runoff this year, more complaints of have come into the county, this time about being too low, despite the fact the lake's level is sitting within the SMIRD agreed-upon spring range. But since the perception in the fall is that water was wasted, seeing the level lower at this stage than recent years has surfaced some more concern.
"We've been telling people that we know SM can spill water into that lake, so phone SM and tell them to get water into the lake for you," Wikkerink said. "But the other thing is, there is a ridge in Yellow Lake that traps some water on the east end, though all the heavy users are on the west end.
"So again we said, 'Get SM in there to dredge out this ridge and then you guys can have water."
SMRID has other ideas, however.
"What SM wants us to do is raise our roads so they can raise the level of Yellow Lake," Wikkerink said. The problem is, the county has four roads in question here and raising those would cost anywhere from $6-$10 million, which is a lot of money to spend when only a handful of ratepayers are affected.
Not to mention an expectation that higher levels of water would spill onto private land, and ratepayers are wondering is SMRID is going to compensate for that.
"At this point, we feel it's an SM issue, not a county issue," Wikkerink says.
Contract awarded
County council awarded the contract for a chip seal project on Range Road 60 to Kowal Construction Alta. Ltd.
The relatively small project will cost county coffers a grand total of $385,750, with $373,750 of that for the chip seal and another $12,000 for an anti-strip additive.