County to establish a Recreation Master Plan to tackle playgrounds
Posted on July 30, 2019 by 40 Mile Commentator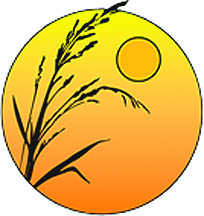 Justin Seward
Commentator/Courier
Cypress County had their annual playground inspection a month ago on all the muncipality-owned play areas.
"Each year we look to do the inspections to see what kind of hazards there may be and make sure they're safe for the public's enjoyment," said Cypress County's director of municipal services Jeffrey Dowling.
"We just completed the inspection at the end of June. We will be bringing forward an agenda item to a future council meeting to talk about some of the aging playground equipment that is out there and going to need replacement."
Dowling says the report had aging equipment in it that had to be considered, but recently there was new equipment put in a couple of hamlets.
"For example in Desert Blume and here in Dunmore too in Eagle Ridge. There is a lot new equipment in new condition."
There are some playgrounds that can have minor repairs that can be done, while there are others pieces that are aging and will be taken down before being replaced.
"That'll be the next step is to look what type of replacement pieces would be suggested or recommended and kind of determine a budget for that," said Dowling.
Playground repairs would fall under a potential Parks and Recreation Master Plan that the county administration is writing up to bring back to council later this year.
"What it would do is look at an assessment of what our current parks are and what our current recreation facilities are, like the Irvine Ag Complex, and do an assessment of what their current status is," said Dowling.
"Do some public engagement consultation as to what the public's needs and desires are and build a Recreation Master Plan that addresses parks and facilities that would give some guidance and direction to council."
A Parks and Recreation Master Plan could come back to council in the fall to be considered for the 2020 budget.
Dowling could not comment as to which playgrounds were top on the list for repairs until the report is dissected a little more and a decision is brought forth to council.