County of Forty Mile council approves tender for new bulk water station
Posted on August 20, 2019 by 40 Mile Commentator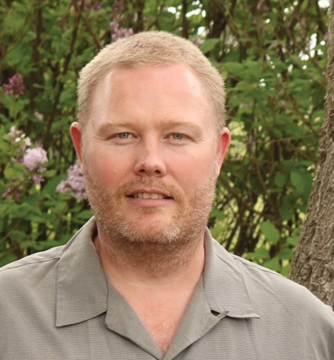 Stewart Payne,
Justin Seward
Commentator/Courier
County of Forty Mile's council approved the tender to Jayco Homes to build a new bulk water station by the Bow Island airport at their Aug. 14 meeting.
Many county residents were forced to drive to either Burdett or Seven Persons to haul their water after Bow Island shut down their water tower station at the end of May.
"We knew when Bow Island's was going to shut down, they gave everybody notice," said Stewart Payne, the County of Forty Mile's utilities manager.
"Then our council discussed it and came up with a preliminary direction for me as the utilities manager to come up with a location, concept and design of a bulk water system in the Bow Island area."
Payne says he worked closely with Bow Island Chief Administrative Officer Dave Matz and their public works manager William Lyons and everyone agreed on the location north of the Bow Island airport.
The location is going to be east of Range Road 105 and north of the airport hangar access.
"It's a good location," said Payne.
"It's very close to a range road. It's not damaging any paved development to the town."
Payne and the engineering firm reviewed all the requirements for a design which included extending the mainline from Bow Island to add on a bulk water station and servicing lots at the airport.
"Above ground, it's going to look like the hamlet of Burdett's bulk water system," said Payne.
"Most of the infrastructure is below ground and above ground there is a rising pipe or overhead truck fill. There's going to be lights on that rising pipe. There's a control box and then there's an electrical control panel.
There will be a small low rising pipe for truck fills, he added.
The process came together quickly from May until the tender was approved by council.
"Luckily the engineering firm that we worked with for Burdett and Manyberries had the designs ready and could easily tweak them for the Bow Island design and sent them out for tender," he said.
"That process was very fast."
Council initially gave the go ahead for a study back in June.
There has been no start up dates mentioned yet.
HALO
With a recent announcement at a regional mayors and reeves meeting in Taber earlier this month that HALO has a $750,000 shortfall in their operation budget, council voted to double their annual contribution from $25,000 to $50,000. The cheque was presented to HALO Rescue at Bow Island's Market in the Park on Aug. 14.
C.U.P.E agreement
Both the County of Forty Mile council and its union workers have ratified a union agreement. Further details will be released once the papers are signed.
Winnifred
Council approved the motion to supply garbage bins to Winnifred residences. Bow Island is expected to do garbage pick-up on behalf of the county. Agreement details have yet to be finalized.