Graeburn Road fire extinguished
Posted on August 20, 2019 by 40 Mile Commentator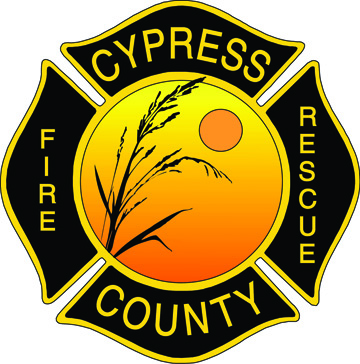 The Graeburn Road fire near Walsh that ignited on July 27 has been extinguished as of last week, which was confirmed by Cypress County fire chief Kelly Meyer in a phone interview on Friday.
"The current fire situation on the Graeburn fire is that it's out," said Meyer.
"There have been farmers and ranchers that have been going out there and taking a look periodically. With this moisture, it's helping out quite a bit and more rain the better."
Meyer says the Walsh station fire chief lives near where the fire happened and he did drive around the area and there was no issues.
"That one and the CFB Suffield (tractor trailer fire on the same day) one was a very tricky fire just because how dry it was. The root system underneath for sage, it was just so extremely dry and it had perfect conditions," he said.
"It had a little bit of oxygen underneath the ground and it kept smoldering and smoldering and once it found the easiest way to get out, it would pop out and we would have an issue."
Moisture came to the area last week for a few days and as a result it brought the drought code down and it's doing good, he added.
"It's helped out tremendously," he said.
"It's making conditions better. Once again bringing that drought code down. Things are starting to improve. It's got to get a little bit of sunlight on that grass and hopefully conditions continue to be good and fire risk stays low."
Cypress County still has a fire ban in effect.
The fire ban includes no open fires or charcoal briquettes.