Group proposes two-stretch highway- twinning compromise
Posted on August 20, 2019 by 40 Mile Commentator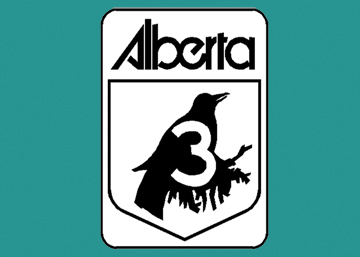 By Gillian Slade
Alberta Newspaper Group
The Hwy 3 Twinning Development Association says traffic is only going to increase on this road and it is a crucial part of the economy in this region.
"You can consider Hwy 3 the agri-food pipeline of southern Alberta," said Bill Chapman president. "Agriculture certainly is the heartbeat of the economy in this corridor."
The establishment of Cavendish Farms will add another estimated 7,000 loads per year, said Chapman. There is also a fertilizer plant going up between Burdett and Grassy Lake.
The association wants the provincial government to commit to spending $3.2 million, in the next budget cycle, for engineering work to twin two sections of the highway – Medicine Hat to Seven Person's and Taber to Burdett, said Chapman.
Although it would be ideal to twin the entire highway the organization is mindful of the budgetary challenges the government is grappling with. Chapman says these two sections would be an important start.
"We are making an affordable and achievable request within the limits of the current situation that Alberta finds itself. A commitment to the engineering for these two sections would keep the project rolling forward while respecting current limitations," said Chapman, who is also a councillor for the Town of Coaldale.
At the beginning of this month Kayley Hayashi, 18, died in a fiery head-on collision with a semi-trailer on Hwy 3 east of Taber. Her mother, Jeanine, is asking the government to take action before more lives are lost.
"The Government of Alberta extends its condolences to everyone involved with this tragic collision. Safety is a top priority for our government and we take incidents like this one very seriously," reads an emailed statement from the Alberta Transportation minister's office.
The statement also says it continues to study the possible twinning of Hwy 3.
"Two functional planning studies are underway for the segments of Highway 3 between Taber and Burdett and between Sentinel and Pincher Creek. We anticipate both studies to be complete during fall 2019."
In 2004 Wendy Nelson's daughter, Ashley, 19, died on this highway.
"I tried everything I could, after Ashley died, to convince the government that this highway desperately needs to be twinned," said Nelson.
A campaign was launched by Nelson at the time. It included letter writing, newspaper and television interviews and three or four meetings with Luke Ouellette, the then transport minister, but nothing changed, she said.
Drew Barnes, MLA for Cypress-Medicine Hat, says this project needs to be a high priority when looking at funding allocations. He says millions have been spent of studies in the last 20 years and now it is time for action.
Chris Spearman mayor of Lethbridge said, in a statement, that the highway is of "enormous value to the entire province".
"The expansion of this highway is integral to ensuring safe and efficient passage for some of the largest produce and food processing plants in the country. A funding commitment from the province to twin Highway 3 would be a commitment to investing in industry and a stable Alberta economy," said Spearman.
Chapman says the mix of heavy transport and regular vehicles creates additional challenges on this highway.
"Hwy 3 is the only highway in Alberta on the national highways system that is not twinned," said Chapman.