Redcliff RCMP looking for more information on a vehicle
Posted on September 11, 2019 by 40 Mile Commentator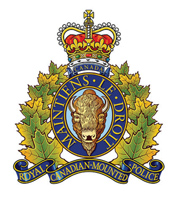 Redcliff RCMP are looking for more information on a vehicle after an accident in Cypress County over the weekend.
A single vehicle incident on Range Road 70, just off of Highway 523, involved a truck running through a barbed wire fence and into an electric fence that surrounded a tree-growing field. Pieces of the truck were dislodged upon impact and left laying in the ditch and on the roadway. The RCMP officer who was called to the scene seized a driver's side headlight, a fender flare and countless shards of plastic. The headlight was identified to be off of a Chevrolet or GMC in the year range between 2007-2009 and the truck is white as determined by the fender flare.
If the vehicle is spotted, either parked or driving, please advise RCMP of its location or owner information, if the latter is known. A licence plate would be good as well. RCMP are wanting to speak with the registered owner or the driver of the vehicle.