SGS to host Rattlers volleyball game
Posted on September 11, 2019 by 40 Mile Commentator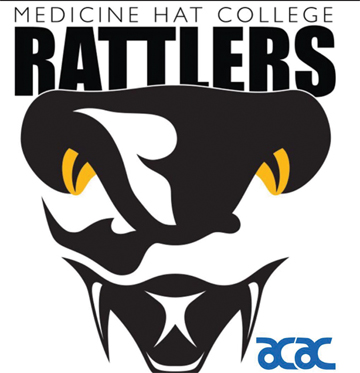 Medicine Hat College Rattlers Facebook Page photo
By Justin Seward
Commentator/Courier
For the first time ever , Senator Gershaw School (SGS)and the Bow Island community will be hosting an ACAC (Alberta Colleges Athletic Conference) level volleyball next week at the school's gym.
The Medicine Hat College Rattlers mens volleyball team will be facing the Lethbridge College Kodiaks in an exhibition match on Sept. 17 at 7 p.m.
"Hosting a college volleyball game will provide students an opportunity to see high quality volleyball and provide excitement for the game," said Scott Angle, SGS's principal.
With the school's volleyball season about to get underway, Angle thinks this a great way to kick-off the new season.
"We are hoping for an exciting, enthusiastic atmosphere," he said.
"… It will be a great kick-off to the volleyball season, which will be an exciting one ahead with hosting both boys and girls volleyball provincials this year."
Admission is free to get into the game.
Fundraising
Both of Senator Gershaw's girls and boys senior volleyball teams will be hosting 1A Provincials from Nov. 21-23. If there is any Bow Island businesses that would like to donate any items for Gershaw's raffle room or becoming a sponsor at the provincial championship, call the school at (403) 545-6822.