County to equip machinery with GIS data system for culverts
Posted on September 17, 2019 by 40 Mile Commentator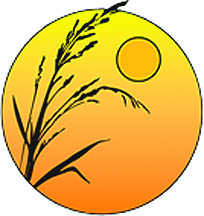 By Justin Seward
Commentator/Courier
Cypress County's public works department has begun the process of collecting existing assets management information for existing culverts through the county's GIS system.
The asset management is of benefit to the county because it provides a valuable information for future budgets, asset management, hydraulic modeling and potential opportunities for data and process improvements.
The county's director of public works Kim Dalton says he spoke to past employees and it was said that there were culverts installed back in the early 80's and when some math was done on life expectancy of a medal culvert there is an expiry date.
"If you think your culvert lasts 30-40 years, we're getting close to that time," said Dalton.
"It's a part of doing asset management. So looking at your assets, the evaluation of your assets, condition assessments and then making an evaluation for the future. We know in 15 years from now we're going to have a big culvert expense where before if we didn't do that assessment we wouldn't have known those anticipated costs."
The culvert layer will be included in with stop signs, telephone poles and curb stops for water that already exist in the GIS system.
"Each one of those assets has a value and have a life expectancy," he said.
"On a culvert you're looking 40 years on the high side. But here in hot, dry southern Alberta, culverts are usually a lower priority than other infrastructure items."
Dalton says culvert assessments have not been in a while and it might have been when they fail that an evaluation comes in.
The county is only in the early stages of this concept as two of the 14 graders have the GIS installed.