Gators' senior boys volleyball look to repeat as champs
Posted on September 17, 2019 by 40 Mile Commentator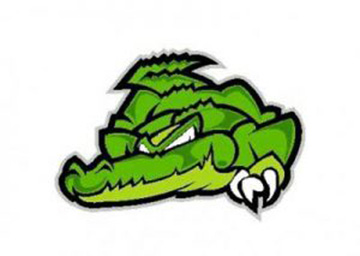 Justin Seward
Commentator/Courier
The Senator Gershaw School Gators senior boys volleyball team are back on the court preparing for another season after winning the 1A provincial championship a year ago.
With the likes Chris Byam, Aidyn Phillips and Thomas Smith graduating from that championship run a year ago, coach Andy Phillips knows points will have to come by committee.
"We'll have some pretty big changes this year," said Phillips.
"We're losing three pretty key players. But I do bring back seven players from last year's gold medal team and we are going to rely on that experience that we gained last year and take this season as far as we can."
Phillips expects the expectations to be different this year.
"We're little smaller than we have been," he said.
"I loss by 6'6" and 6'5" guy. We are smaller but I think we will surprise teams with our quickness and with our defence."
Phillips says there has been a message to his returning group at the first practice that he wants the those players to play with a chip on their shoulders because of the rumblings they have heard around them off the court.
"They've heard from others around them that this team won't be as strong as last year," said Phillips.
"I think they've heard other players and people see that and want them to take a little bit of pride and use that comment to motivate them."
Additionally, he told that core group to take last year with a grain of salt because for players it is easy to fall into the trap that it was a perfect season because of ending on a perfect note.
"We had ups and downs last year," he said.
"We didn't win every match. We certainly didn't win every tournament. I want them avoiding falling into the trap thinking last year was a perfect season. We had to stretch and claw through games last year. But these guys will have to the same."
Phillips was asked by Commentator if there is any added pressure being the defending champs.
He does not think so.
"I look at it more like they have that experience to rely on," he said.
"There is so much turnover in high school volleyball from year-to-year that every team we play will have lost players."
The boys will be hosting the provincial tournament on home court in November and Gershaw usually opens up the first two months of the season at tournaments that are hosted by bigger schools before dropping back down to their 1A events in November.
"That's a really big boost for the boys to play those bigger schools and they start to get more and more competitive as they begin to play schools their own size," he said.
To host provincials, it's not only an amazing opportunity to showcase the School but also Bow Island to Alberta, he added.