Bow Island RCMP investigating a mischief call at local car wash
Posted on September 19, 2019 by 40 Mile Commentator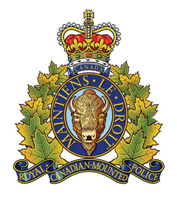 Commentator/Courier
Bow Island/Foremost RCMP have opened an investigation into a mischief report after being called to a local car wash on Sept. 19.
It was at 2:05 a.m. on Sept. 18, that a Caucasian male in his early to mid-20s damaged the coin box cover plate at the Silver Spray Car Wash. However, the culprit did not gain access to the coin box and there was no money missing.
The male suspect was driving a white Chevrolet short box regular cab pick up.
Bow Island RCMP are looking for the public's assistance in locating the person(s) responsible for this crime. If you have any information regarding the individual(s) responsible, or have any information you would like to contribute, please contact the Bow Island RCMP at (403) 545-2100.