MHC encouraged by Women Building Futures' funding announcement
Posted on October 2, 2019 by 40 Mile Commentator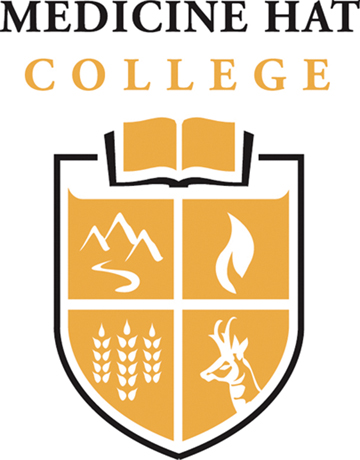 Alberta Newspaper Group File Photo
The Alberta government announced recently that there will be increased funding towards helping more women enter the skill trades and build rewarding futures for themselves.
As result, Women Building Futures will have more doors opened for opportunities to explore skilled trades and get the training they need to launch careers in a variety of high demanding jobs.
The government will be giving the non-profit career-building organization $10 million over the next four years. The investment will ensure the province is able to meet the growing demands for skilled labour.
The announcement has sent good vibes around the Medicine Hat College trades department.
"So across Canada, what we're trying to do is make sure that trades are accessible to all groups. Whether they're male dominated or they're women or aboriginal," said Dennis Beaudoin, the college's dean of trades and technologies.
"It's huge to help these ladies get into non-traditional trades that they normally wouldn't get into as we have with the plumbing and the automotive service technician."
Beaudoin says every year there is some sort of funding that comes forward.
"I always go in and send through to our instructors and they go and bring it through to their students," he said.
"A lot of times what happens is it seems to be the best, is word of mouth. When it goes to a student here that says 'Hey you know what I can tell my sister about this and she can come into the family business.'Anytime we get some sort of funding announcement, a lot of times we get posters that come with it."
A goal is to entice students as early as junior high school to gain interest in the trades field through their CTS (Career and Technology Studies) Program.
"Half of them are girls," said Beaudoin.
"What we usually do is try and get some of our female apprentices to come in and talk to them about the trades and how valuable it is to have women in trades as well."
Beaudoin wanted to provide a reminder that the college is a safe place where everyone is welcome and having women coming into the institution, the trades instructors want to make the women feel welcome in trades.
"That really boosts their self-esteem knowing they can do this type of work, so when they go back into that field they can have the confidence to do what they need to do," he said.
Rylie Mortensen is in the plumbing program and thought the initiative taken on by the government was due to a wage gap in between different jobs.
"There's always going to be a wage gap between men and women. There always has been,"she said.
"To know you're getting that funding and get that backing, it can for sure help with your confidence levels in saying 'That I can go to school and don't have to worry about this as much.'"
Martha Hofer is a fourth year automatic technician student and thinks the funding is a great idea because it goes without saying that money can be used everywhere in school.
"It is a very good incentive for women to come to the trades," she said.
"It's a lot of fun and really rewarding to do something that is not average."
Over the next five years, nearly 20,000 skilled trade workers will be in a position to retire and that number expecting to grow to more than 45,000 in 10 years.
Women currently represent 5.3 per cent of the total participation in the construction and maintenance industry.
Women Building Futures has a 90 per cent or better employment rate within six months of graduation.