Ducks Unlimited fundraiser swims into the Hat next week
Posted on October 15, 2019 by 40 Mile Commentator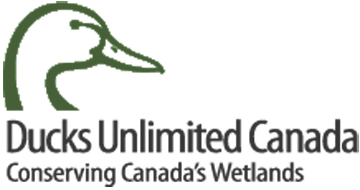 By Justin Seward
Commentator/Courier
The 30th annual Medicine Hat Ducks Unlimited (DU) Auction and Supper will be hosted at the HomeStay Inns and Inn and Suites in the Gas City on Oct. 25.
"We have some critical landscapes in southern Alberta. One being the Cypress Hills as well as the Milk River Ridge as well as Buffalo Hills area and the Milo area," said Lois Rissling, treasurer for Medicine Hat's DU.
"These areas are well within the migratory pattern of our waterfowl and birds in general. These are critical landscapes. We know through research the Cypress Hills has one the largest nesting habitats for pin tail ducks."
The evening is funfilled and at the same time raising funds for local wetland conservation such as the ones Rissling mentioned.
The funds will go towards culvert or dam failures and land purchases where an easement is put on the property and then sold back into the land business.
She says the dinner nets $45,000 annually for projects.
"It's substantial," she said.
"In Alberta alone with our fundraising dinners in the different communities we have a revenue fundraising number of $2 millon."
There are a few new people that come to the dinner every year.
"We want to try and entice the young people to come out, the new families because that's what it is about, the next generation," she said.
There will also be a VIP Duck Store raffle where there will be a certain number of tickets sold for packages through different rounds.
"Raffles are back in a format. We've got a couple games to play," she said.
The live and silent auction witll have the newest DU merchandise that caters to the outdoor enthusiasts including the limited DU arts and collectibles, branded furniture and accesories.
There will also be the return this year of the raffle as well as DU prizes being given way.
The auction and supper happens on Oct. 25, starting at 5:30 p.m.
Tickets are $60 can be purchase through Rissling at (403) 529-7629 or Rodger Vizbar at (403) 528-8967 and online at ducks.ca under the how-to-help tab.