Rattlesnake Ridge wind project to break ground in 2020
Posted on October 15, 2019 by 40 Mile Commentator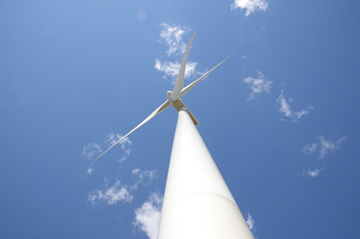 NEWS FILE PHOTO
Commentator/Courier
BHE Canada announced Tuesday that it is expected to break ground on what will be the second County of Forty Mile wind project in 2020 after the near completed Capital Power Whitla Wind Farm.
The new $200 million,117. 6 megawatt Rattlesnake Ridge Wind project will be in the northwest part of the county and will produce enough energy to supply the equivalent of 79,000 homes.
"The Rattlesnake Ridge Wind project is a leader in the development of new grid-scale wind generation in Alberta, being constructed and operated without government subsidies," said William Christensen, vice-president of corporate development for BHE Canada. BHE Canada is excited to take this first step into the Alberta market, providing low cost, renewable energy. We're looking forward to more opportunities to invest in Alberta's energy industry."
Alberta Premier Jason Kenney weighed on the announcement.
"Alberta is proud to be home to so many great innovators and entrepreneurs who see the opportunity that exists when people choose to invest and create jobs here. This exciting new energy project will add to Alberta's impressive renewable energy network, and is a vote of confidence in our economy."
Renewable Energy Systems (RES) is providing construction and asset management services and has experience in building large scale renewable energy projects around the world.
RES is currently working on two other Alberta wind projects totaling 134.6 megawatts in size.
"RES is delighted to partner with BHE Canada to leverage our expertise and experience to bear in delivering clean renewable power to Alberta," said Graham Reid, CEO of RES in Americas.
The wind farm will generate electricity from up to 28 wind turbines and is expected to provide approximately 475 gigawatts an hour.
The project is on 40,000 acres of privately-owned land, five-kilometres east of Bow Island.